Once upon a time the Harper mansion was the home of Wellington's most prestigious family. After a series of shameful incidents involving one of the Harper boys, the family left town. The mansion has been vacant for decades and has lost all its glory.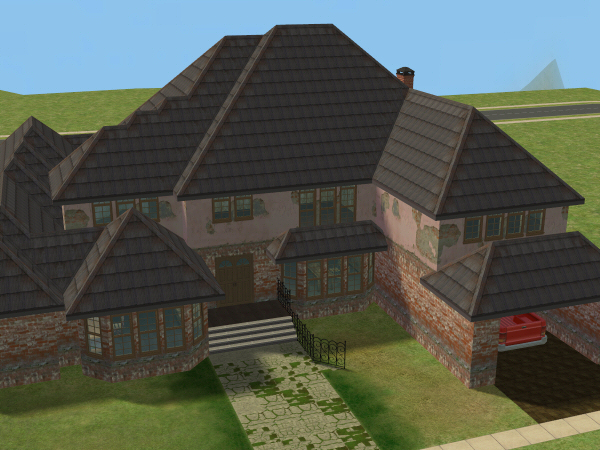 Someone has ditched their old pick-up on the driveway.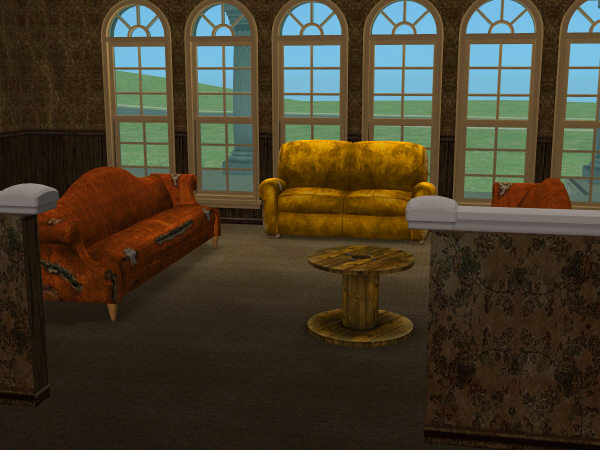 The sitting room used to be the heart of the house. Now it looks more like a storage room for distressed furniture.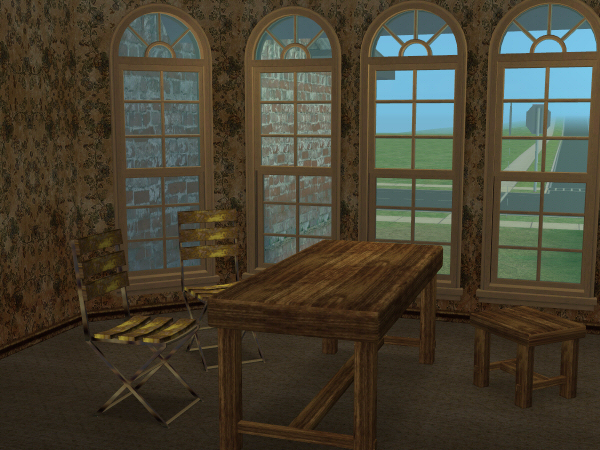 The dining area has come a long way from the sophisticated dinner parties that were held at the mansion.
Writer's note:
* I've been wanting to make a house like Harper Mansion for a long time and with the new hood I thought the time is right. It has all the necessary furniture but they're all pretty run down. The house is affordable (about €57,000) but it'll cost a lot of money to renovate it.