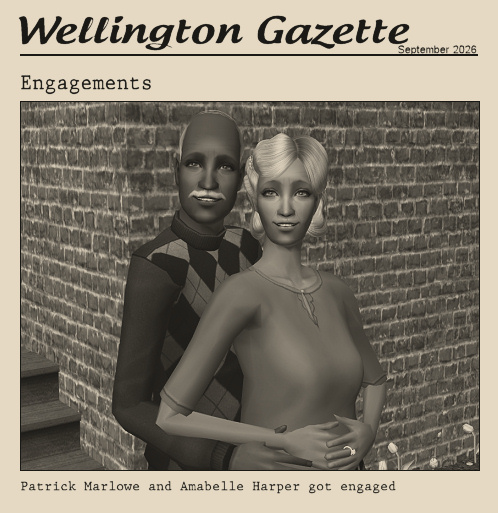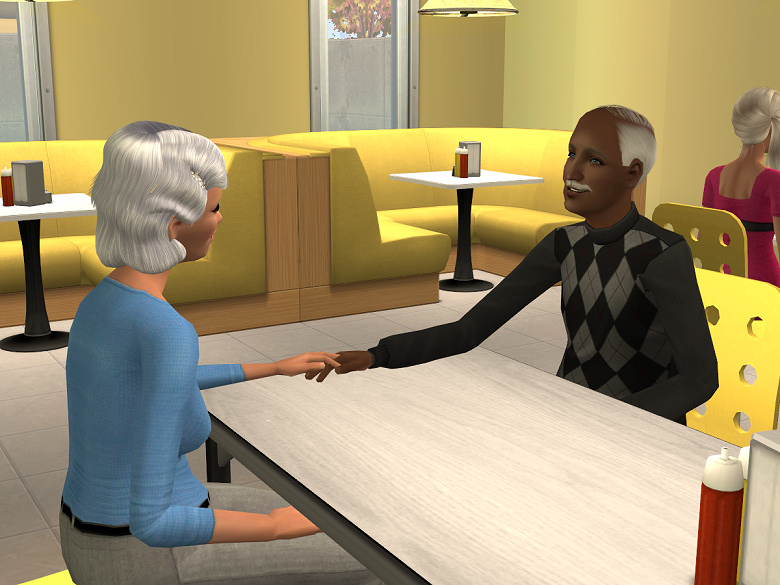 Amabelle and Patrick are having lunch in their favourite restaurant Bumblebee Family Dining.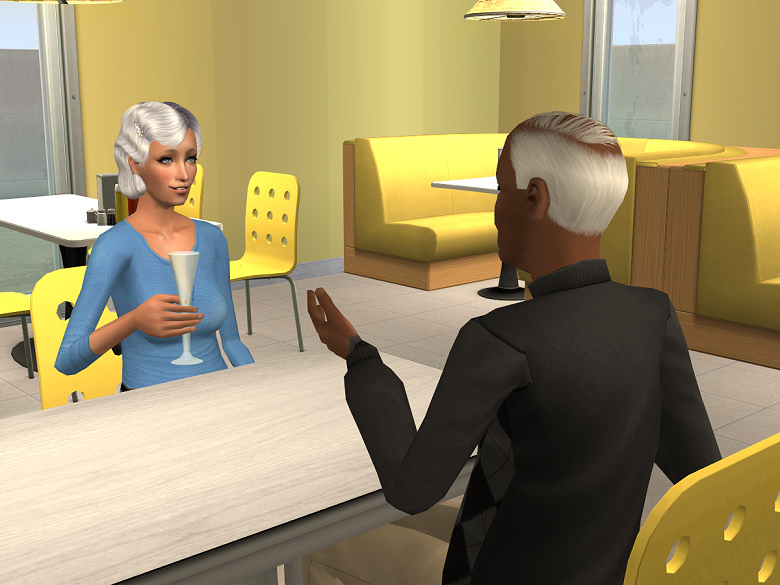 Patrick surprises Amabelle with a toast of champagne. They don't usually eat very fancy when they come here, just grab something from the menu and enjoy the simple meal.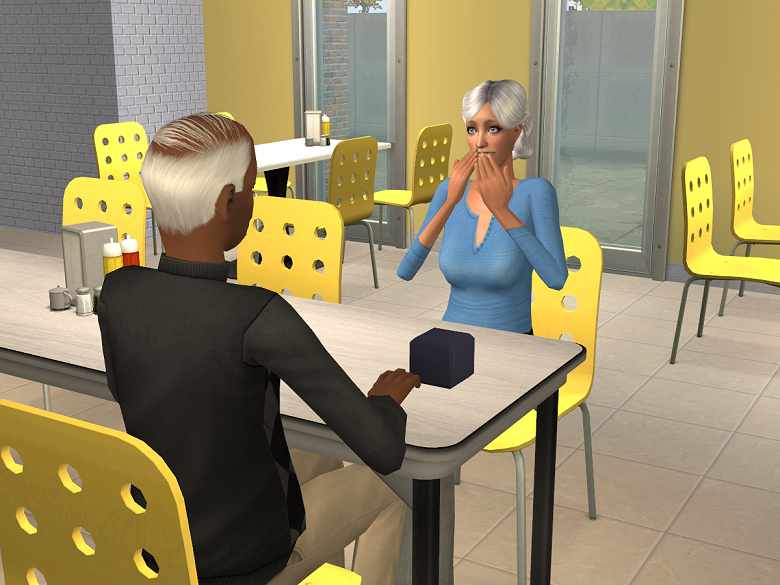 She's even more surprised when he takes a box out of his pocket and proposes to her!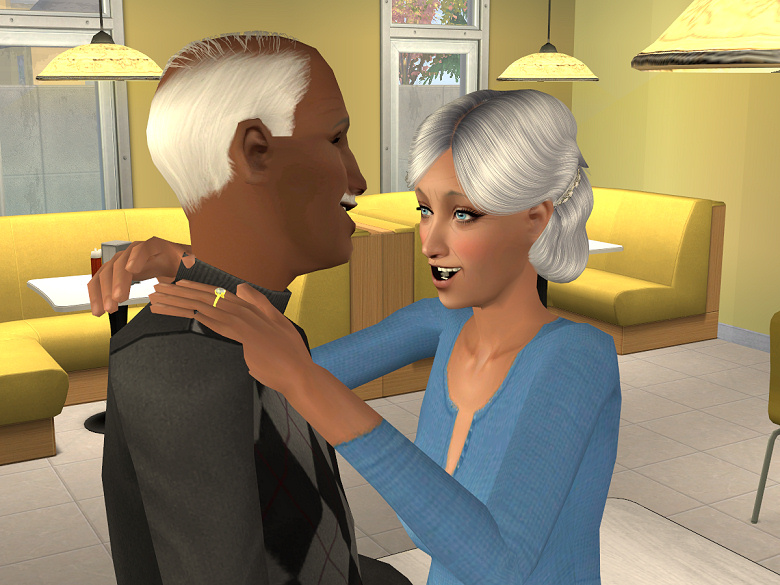 Amabelle never thought she could love another man after
her husband
died but Patrick has certainly found his way into her heart.
Notes:
Just a little update to aknowledge Patrick and Amabelle's engagement. They have just bought a house in Allerdale. I'm planning to do their wedding pretty soon, probably in the winter in Wellington.