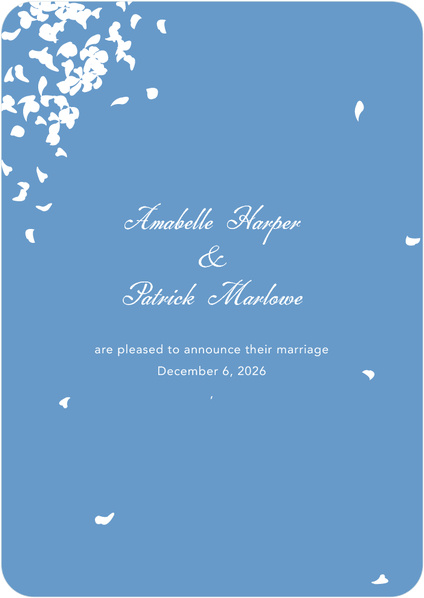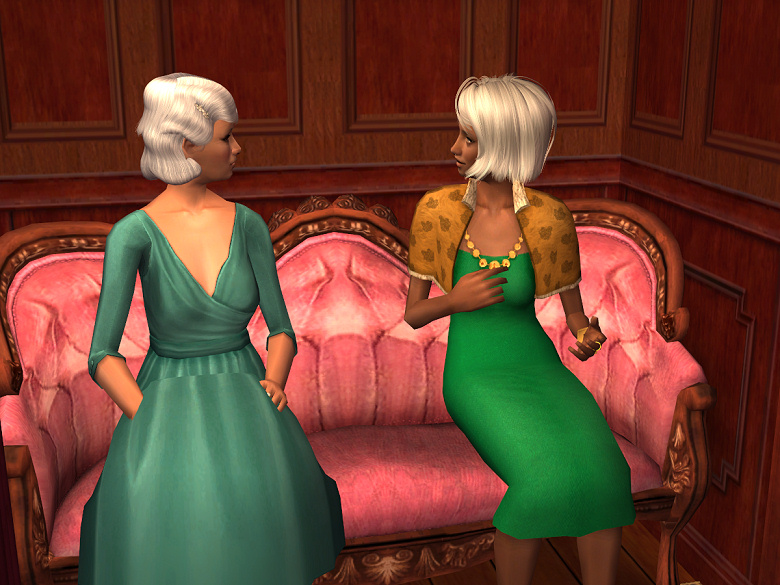 Amabelle and Patrick decided to get married with just two witnesses present instead of throwing a huge wedding party. The news of Kurt Robinson's death made them realise that they didn't want a long engagement either because - let's face it - neither of them is getting any younger. They asked their good friends Regan and Max to be their witnesses. Amabelle finds herself surprisingly nervous while she waits with Regan.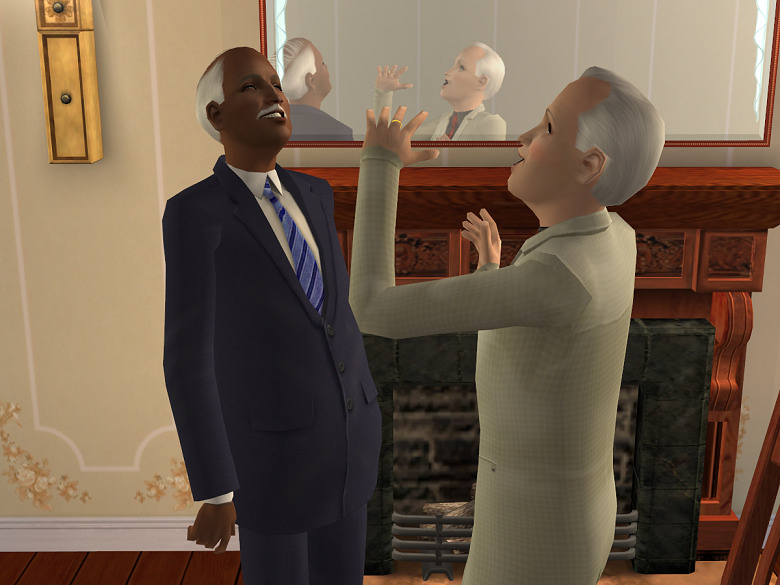 Patrick on the other hand couldn't be more relaxed. He didn't think he'd be getting married at this age but he's glad that it's happening. Max entertains him with stories of all the parties he attended during his earlier career while they wait for
Governor Cooper
to arrive.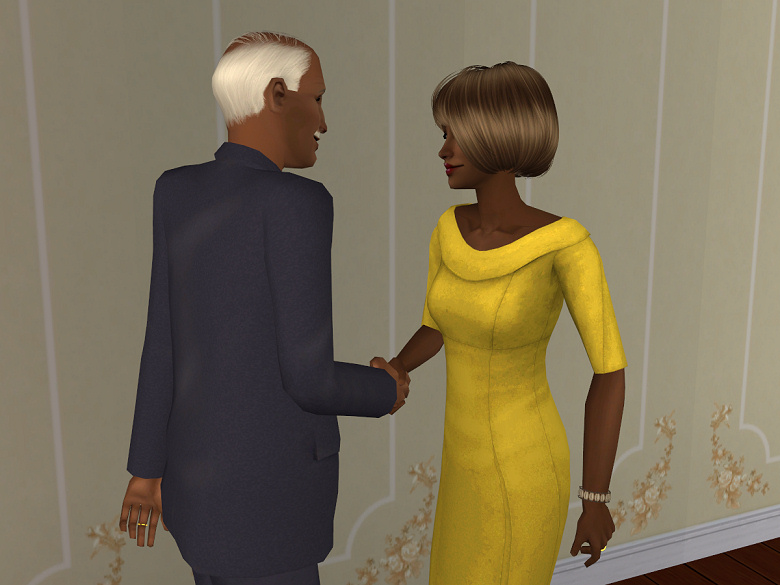 Officiating weddings is Denise Cooper's favourite part of being a governor. Especially when it's two people who have found new happiness in each other after suffering a tremendous loss.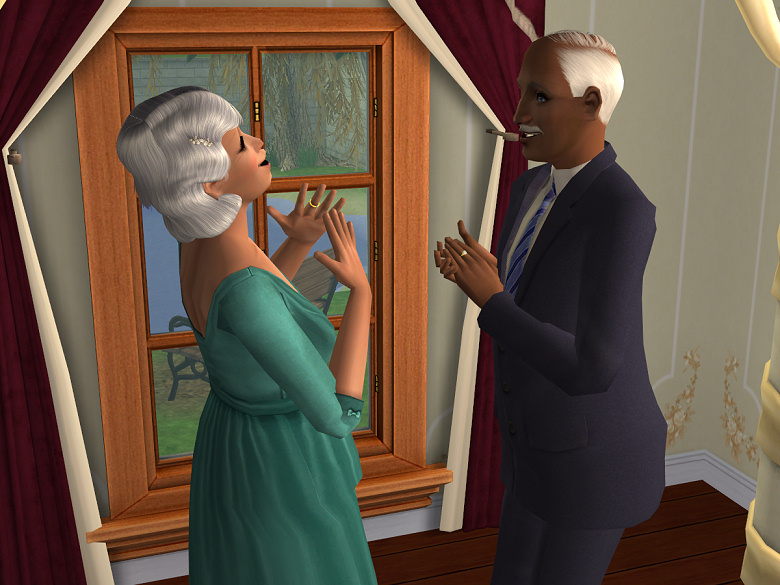 Patrick and Amabelle haven't written their own vows but every word of the traditional wedding vows comes from their hearts.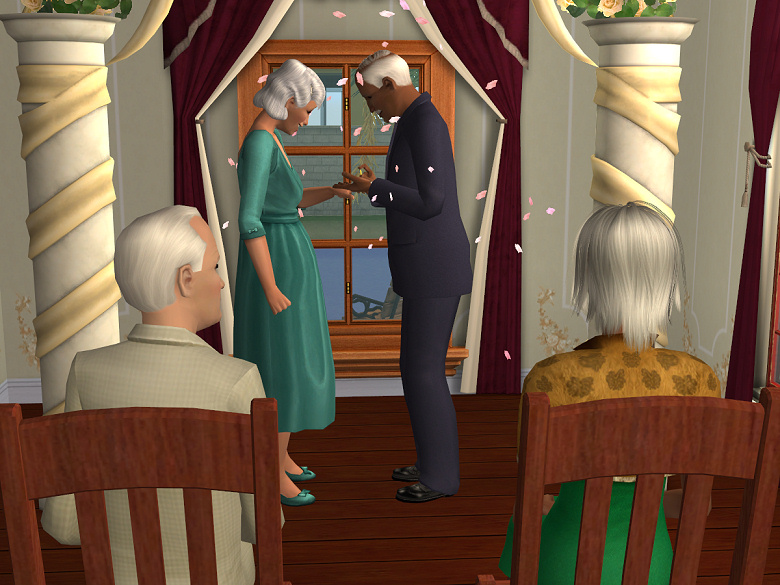 For Regan and Max seeing their two friends exchange rings brings back fond memories of their own wedding all those years ago.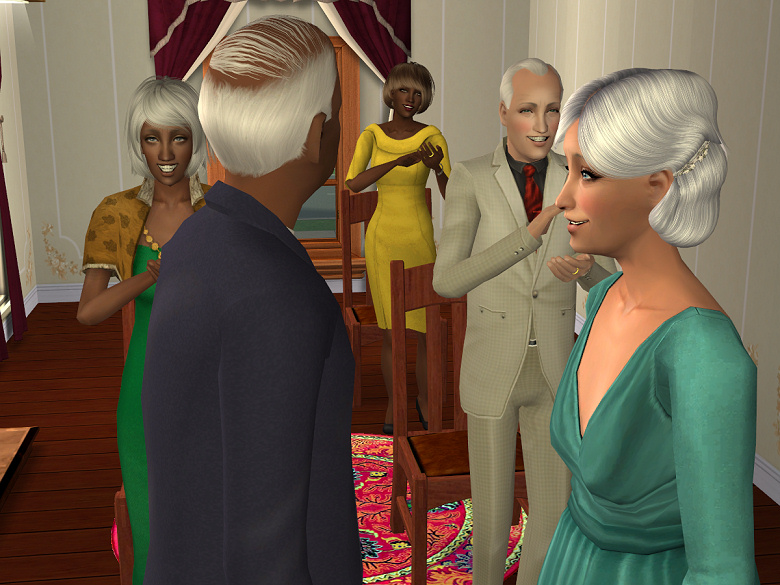 The newlyweds and their two guests all look so happy that Governor Cooper can't help but get a little emotional.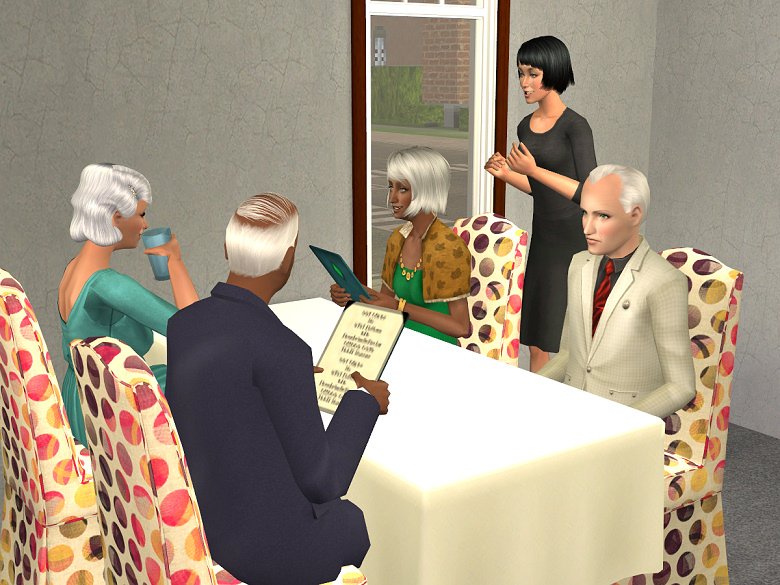 The small wedding party heads out to Café Carousel to enjoy a meal together. Their waitress Marlene Smith congratulates the happy couple and tells them that the dessert is on the house.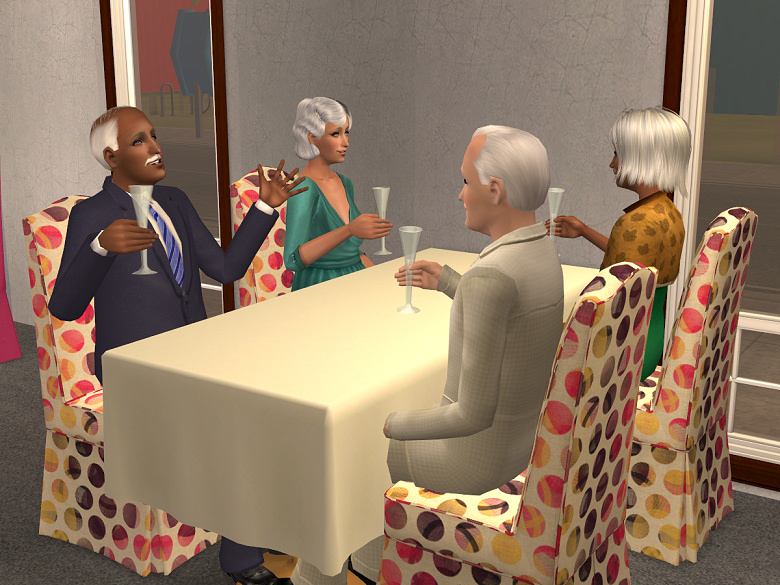 But first Patrick proposes a toast of champagne in order of his new bride.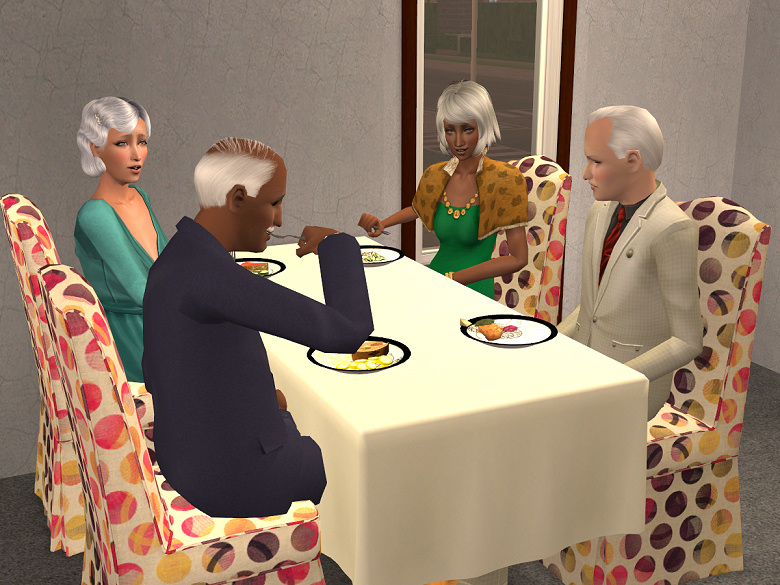 The food is delicious. Regan tells that her niece
Dawn
took over the restaurant just recently and everyone agrees that she's doing a tremendous job.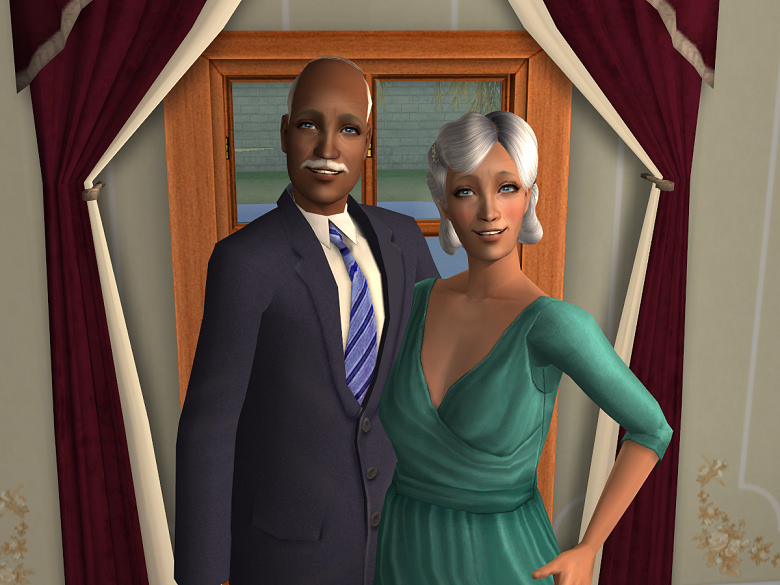 The happy newlyweds.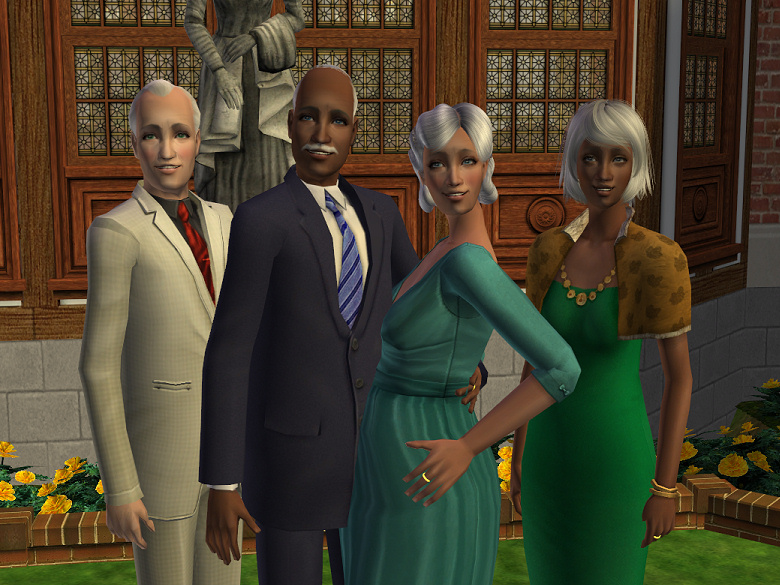 The wedding party.
Notes:
Amabelle keeps her last name because I figured that she's been a Harper for about 50 years so it would be too weird for her to change her last name now.
I thought about Patrick and Amabelle having a proper wedding party but they both have huge families and also many friends so it would have been a monstrous party! Plus I figured they wouldn't want to wait for long to get married. So now they're married and they don't care if their kids get mad for not being invited LOL. I thought having an older couple as their witnesses would be perfect and they're both friends with Regan and Max so they were a natural choice.
One more update to go and Round 16 is done! It has taken me almost 3 years to play this round and I'm extremely happy that it's almost over. I really wish I could keep up with the weekly udpates but unfortunately school and work will once again take up most of my time now that we're heading towards Autumn.