by Marcus Jackson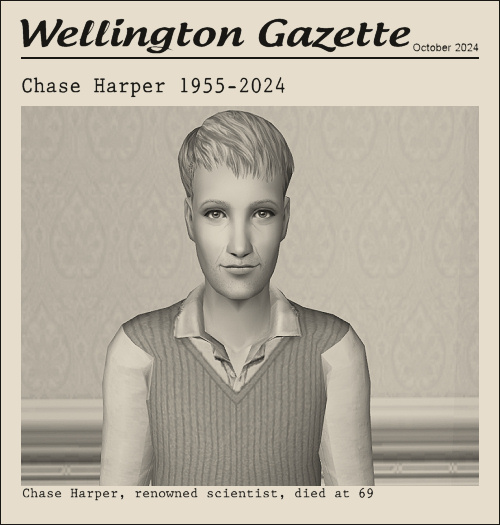 Renowned scientist
Chase Harper
died in his sleep at the age of 69.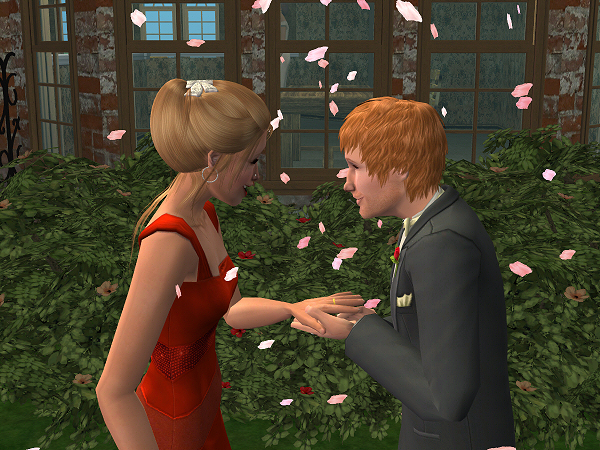 Chase Harper moved to Wellington in the 70's. His family had long inhabited the Harper mansion until various scandals led them to leave the town. Chase Harper studied in Brixton University (then Brixton Academy) where he also met his future wife
Amabelle
(née Jordan). They bought the mansion after graduation with plans to restore it to its old glory. The couple was married at the mansion in 1982.
Chase Harper had always wanted to be a natural scientist but at that time the town had no available jobs in that field. He joined the military instead.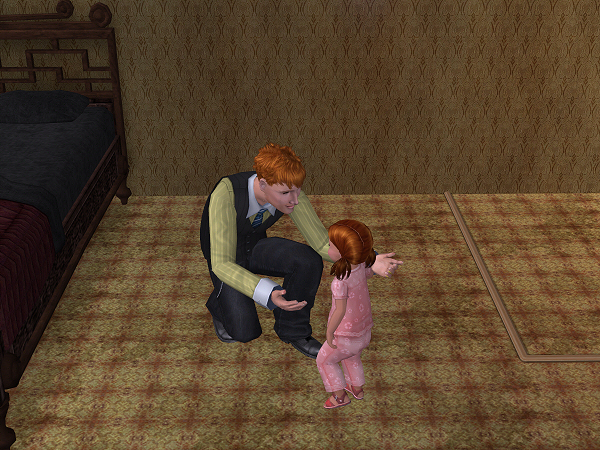 Their first daughter
Paige
was born in 1984.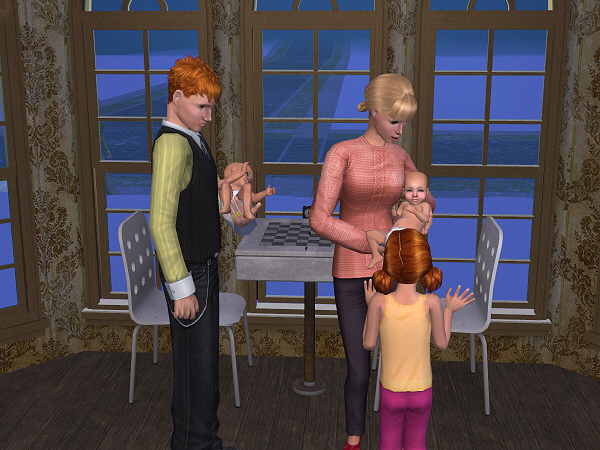 The family was complete with the birth of twin girls
Alexa
and
Brooke
.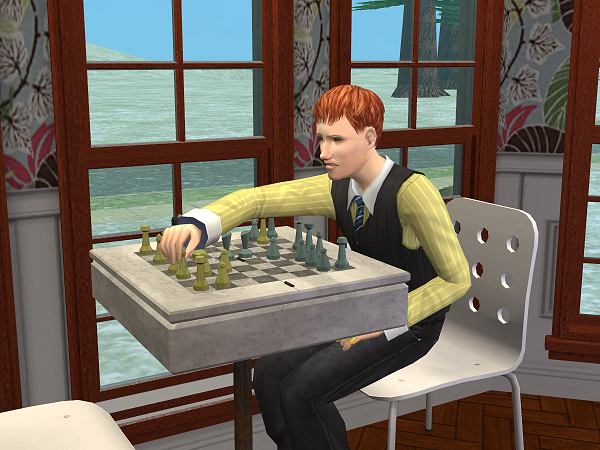 Chess was always one of his biggest passions. He even competed at some point and brought fame for himself and his hometown. He also taught his daughters to play and they all still play occasionally.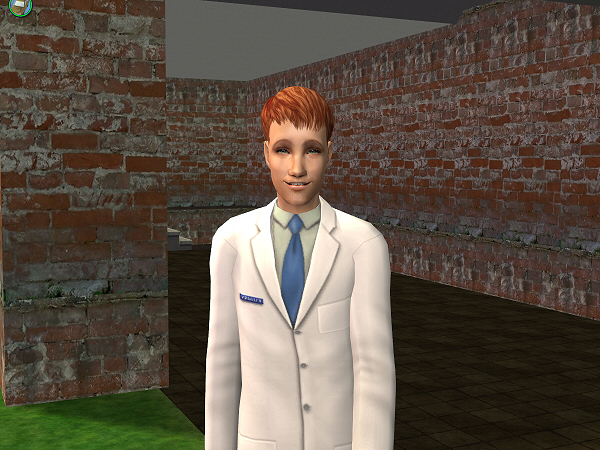 Chase Harper didn't start his career in the natural science field until his early 40s but he never regretted the time he spent in the military. It taught him the discipline he needed to be successful in his chosen career.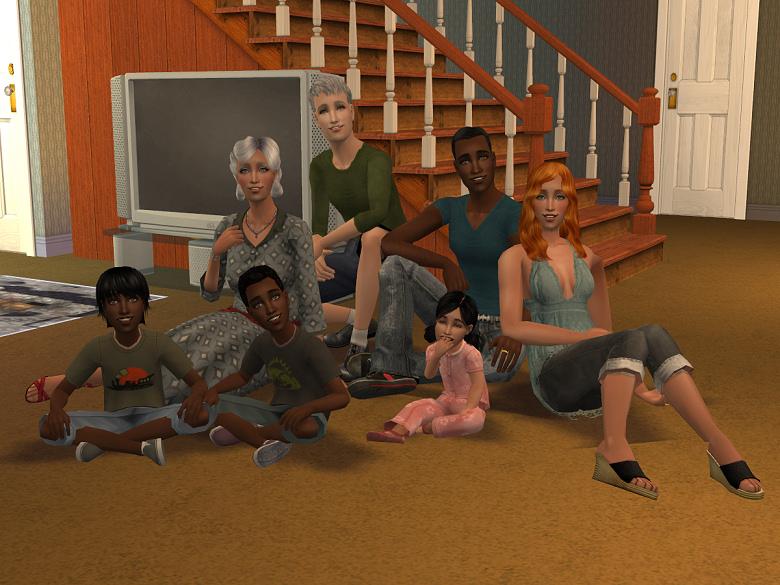 Chase Harper pictured with some members of his family in 2021
One of the biggest disappointments in Chase Harper's life was the demolition of the Harper mansion. During a renovation it was revealed that the foundation of the house was a safety hazard and it would've been inpossible to repair. The family built a new house where Amabelle Harper as well as Alexa with her family continue to live.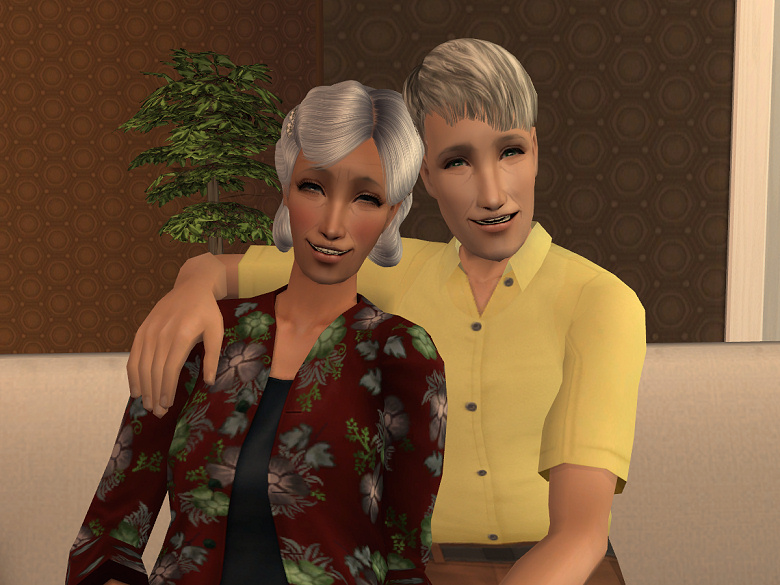 Chase Harper with his wife Amabelle in 2024
Chase Harper is survived by his wife Amabelle, daughters Paige, Alexa and Brooke as well as six grandchildren.