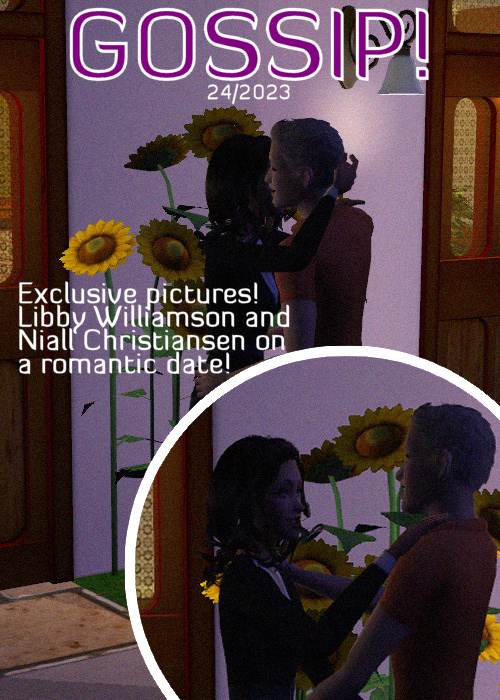 It seems that Niall Christiansen has gotten over his break-up with singer Liv Harris. The All Star footballer was seen out and about with actress Libby Williamson.
Christiansen, 28, is a star player for Wellington United football team and dated
Harris
, 25, for several years. The couple however called it quits for the second time this summer and apparently the break-up is final. Christiansen was seen having a romantic dinner with rising star Williamson, 24, at Café Carousel. The couple arrived at the restaurant in their own taxis and Christiansen seemed very happy to see Williamson. They shared a hug and a quick kiss in front of the restaurant before going in. According to eye witnesses the couple held hands during dinner but left early without ordering dessert.
It might get a bit awkward for Williamson at work since she's currently filming the last scenes for the sequel to her hit movie "Moon over southwest" - which is directed by Liv's mother Stella Harris. Whether Mama Harris is ok with her daughter's ex-boyfriend's new girl remains to be seen.
Notes:
I got the idea for a gossip magazine when I was playing Niall and noticed he was attracted to Libby. I thought they would be the perfect couple for the paparazzi to follow. He's a star footballer and ex-boyfriend of famous actress's daughter, she's a beautiful rising star in the movie business. Definitely material for a gossip magazine!
This might be just a one-off issue of this magazine but I thought it would be cool to update what's going on with Niall and this sort of "news" really isn't material for Wellington Gazette. I've read my fair share of gossip magazines and I tried to write in the "half-truth, half-made-up" kind of way that's often seen in those magazines.