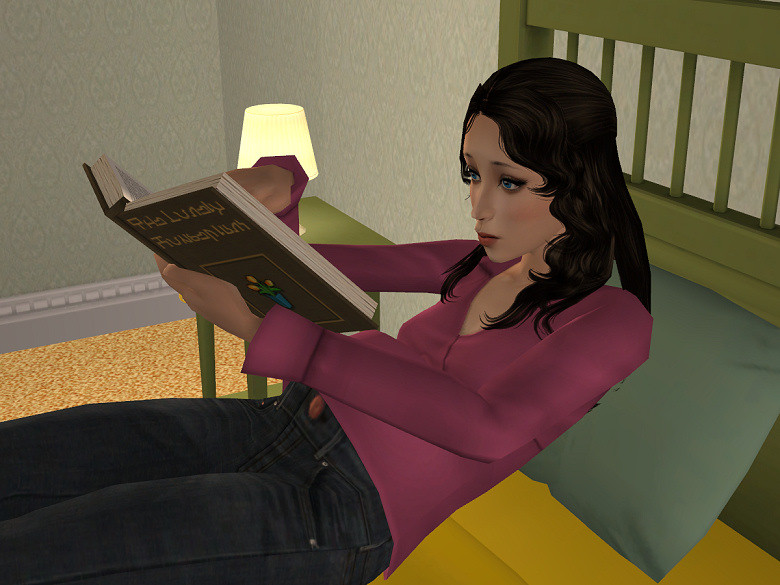 Tina Robinson
is enjoying a day off by reading in bed. She only has two more months to go before the due date and she's feeling quite well except for being more tired than usual.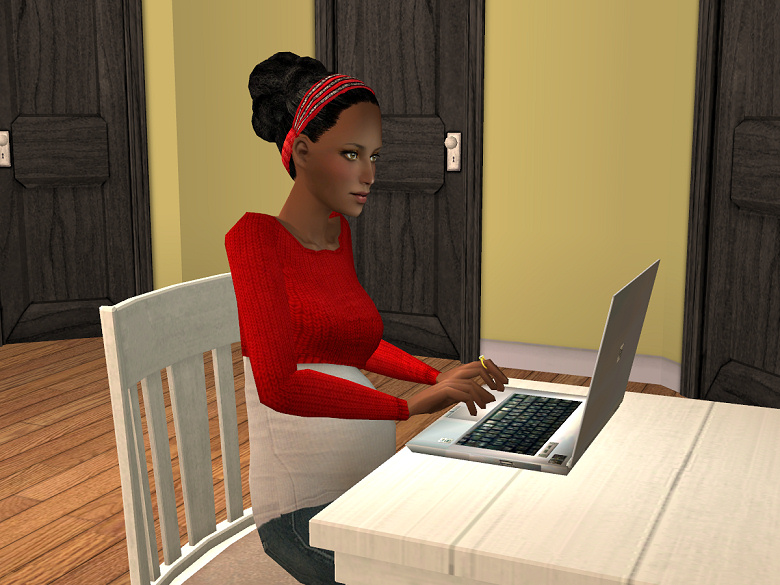 Malia Newman's due date is in February and she's desperately hunting for a house for her growing family. The Newmans need to move before the baby is born because there's simply not enough room in their current apartment.
Notes:
Malia and Greg really need a house. They only have three bedrooms which would be enough for her, Greg, Iona and the baby but they also need a room where she can sew and he can make pottery. Also I'm going to make them playables next round so they really need a good place to live.
I've been thinking about moving most of my sims out of apartments anyway. In my experience apartment buildings tend to become buggy after awhile which causes too much trouble. Apartments are fine for young singles and empty nesters but I like playing families in houses.