Narrated by Charlie Greene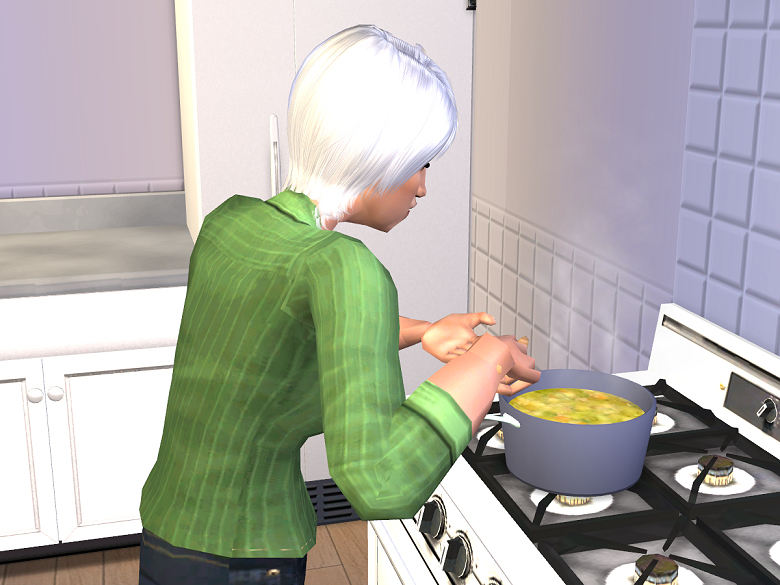 Mom rushed to my aid immediately. I know she and
dad
were pretty worried when I had food poisoning
a couple of years ago
so nowadays they seem to react if they hear me sneeze or something!
Mom said she'd make me a huge bowl of the magic soup she always made when we were kids. I don't know what she puts in that soup but it seems to do the trick everytime.
ordered
me to go to bed and stay there until I felt better. To be honest I was feeling quite weak so I didn't resist too much.
The soup obviously hasn't lost its magic because I started feeling a lot better and was back to my old self in a couple of days.
officially
together for some time now. A couple of months ago
we went on a non-date
which ended up as a kiss fest. It just feels so right to be with her.
"You know, I could get a couple of guys to help move your furniture next door" I said. She didn't consider her answer for long, she simply hugged me and said yes!
Janie
and
Danny
came all the way from Brixton. I can't believe they're having a baby in a few months! Janie's always said that she doesn't wanna have kids until she's 30 because she wants to build a proper career in the business world first. She was really shocked at first when she found out about the pregnancy but she seems quite happy about it now.
I just hope Brooke doesn't get any crazy ideas in her head. I want kids
eventually
but I'm definitely not ready to be a parent just yet.
Patsy
and
Camryn
came over and had fun. They practically never leave the house ever since they adopted their daughter
Mia
.
Notes:
Title reference: Where you lead by Carole King
I figured Charlie and Brooke wouldn't wait long before moving in together since they've known each other for eternity and already dated about 8 years before the break-up. I'm so happy they're back together.
Charlie is one of the unlucky sims to get the flu epidemic ROS this round.

I've had this update half-ready for many days but I've been working extra hours at work (from 3 pm to 1 am) and I've been too tired to even think about updating. I'm back to my normal work schedule now so updates should come more frequently.