Narrated by Danny Cooper
Erin Fielding
and her daughter
Iona
. All the houses are identical and Erin gave us a tour in their house.
A couple of days later we got a tour in our possible future home. It's quite small but otherwise it would be perfect for us. We left an application for the landlady and we hope we get to move there.
Dad
played with Bridget through the whole party. He was pretty terrified when Janie got pregnant but it's obvious that he loves Bridget very much. I guess he thought that I would flunk out and end up in a crappy job. He sounded so proud when I called to invite him and
mom
to my graduation party.
Ben
's help to make it look more like our apartment. We also brought all of our furniture from Brixton so it was pretty easy to settle down in our new home.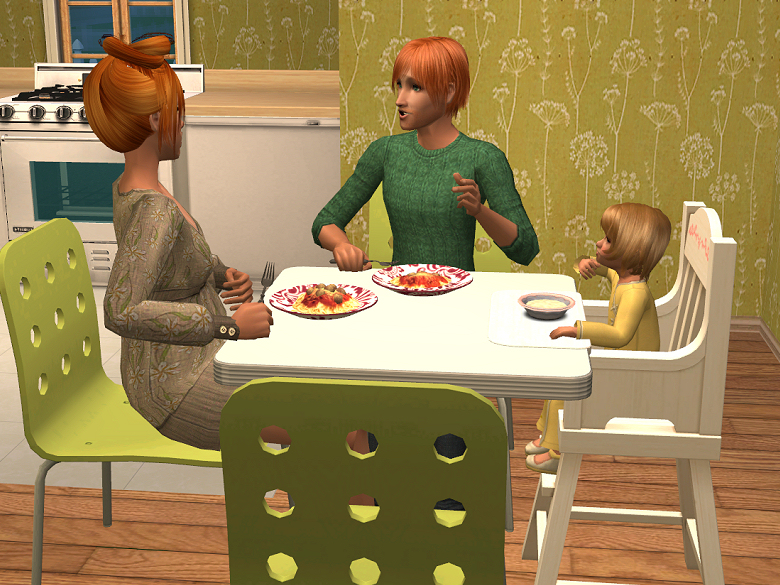 It's too bad we can't stay here forever. There are only two bedrooms upstairs so we'll have to find a bigger place by the time Bridget starts school. We still have time to enjoy our new home for a few years before that happens.
Extras.
Here are posed pics from the graduation party.
Notes:
Title reference: Precious by Depeche Mode.

Danny got A+ on his last semester and graduated with 3.1 GPA. I decided to include the graduation party and moving into their new home in this post because it fit in nicely. And this is the "slot" in my rotation that I had planned for them anyway.