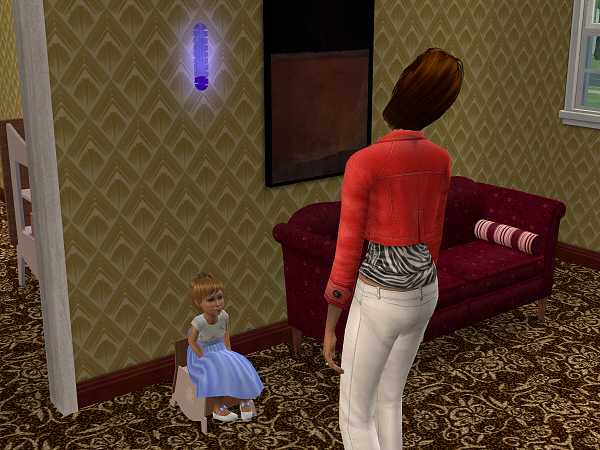 Stella
's life is far from glamorous as she's teaching her daughter
Liv
the essential skill of using the potty. It still better than changing diapers so she's not complaining.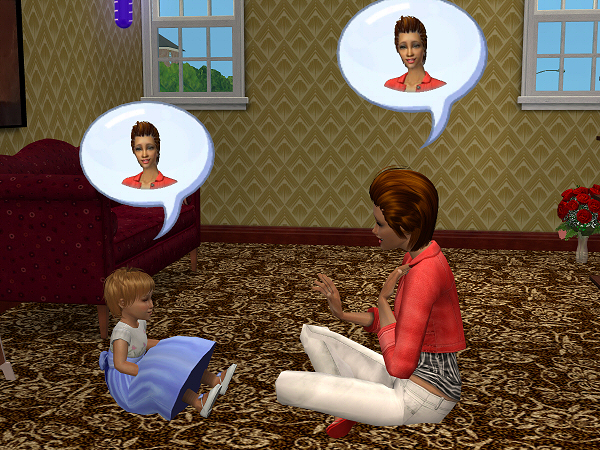 Besides it's all worth it when Liv says "mommy" for the first time.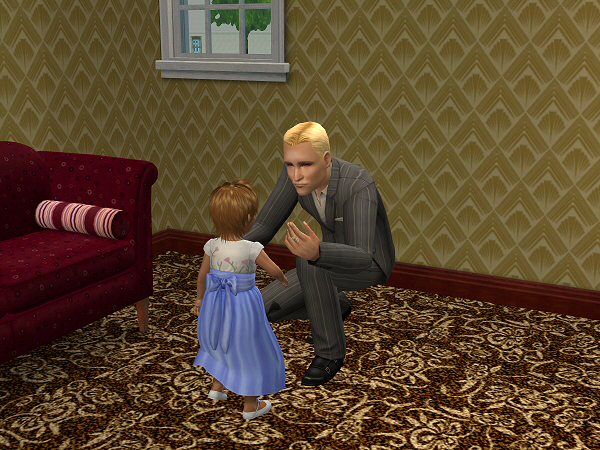 Deacon
persuades Liv to take her first steps after he comes home from work. Stella on the other hand convinces Deacon that they need to move. They both agree that their apartment is too small for three people.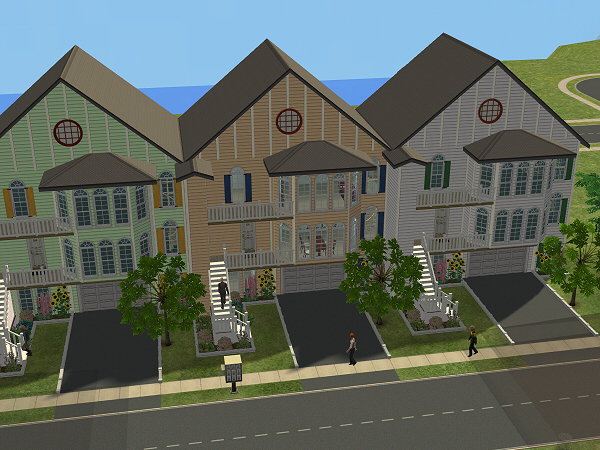 They don't move very far. The Southside Townhomes are located in Wellington and have a nice view on the lake from the backyard. Stella and Deacon rent the one in the middle. Stella loves the apartment and she's extra happy because her friend
Regan
lives right across the street with her family.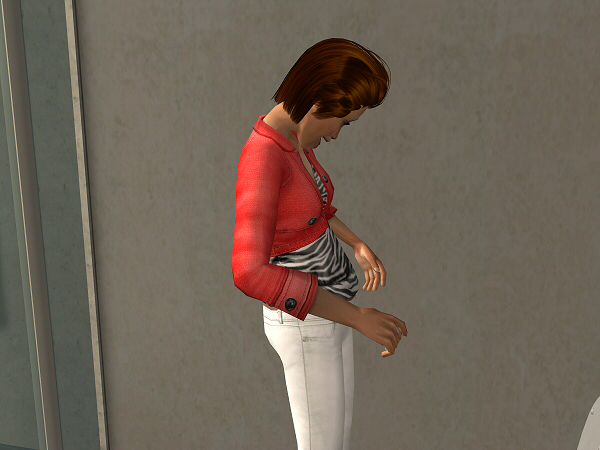 Moving proves to be the right decision as it becomes clear that soon their family will grow.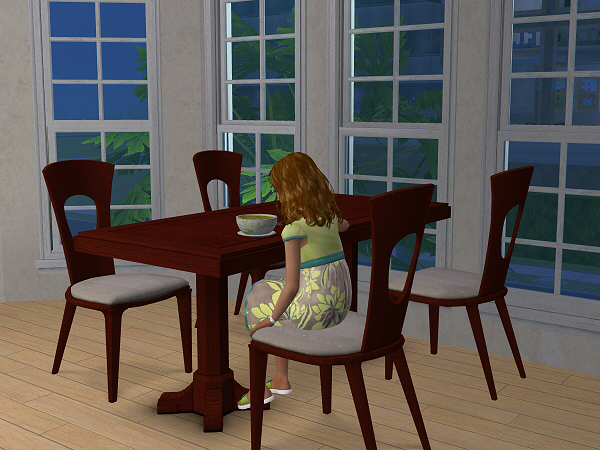 Liv turns 5 but there's no-one to celebrate her birthday with. Her mom is too tired because of the pregnancy and her dad is sick with the flu so he keeps to himself not to get everyone else sick.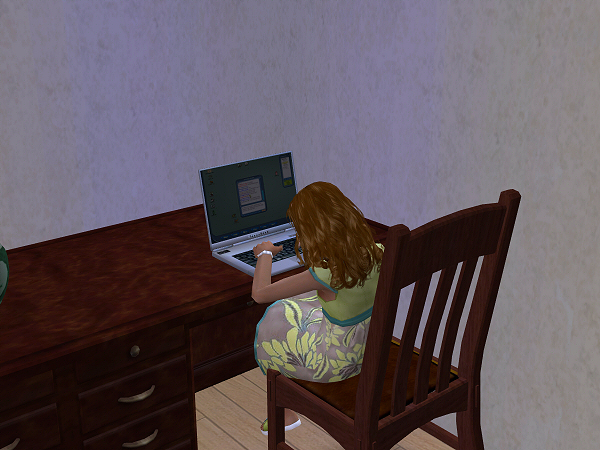 After eating her dinner alone Liv heads upstairs to chat on the computer.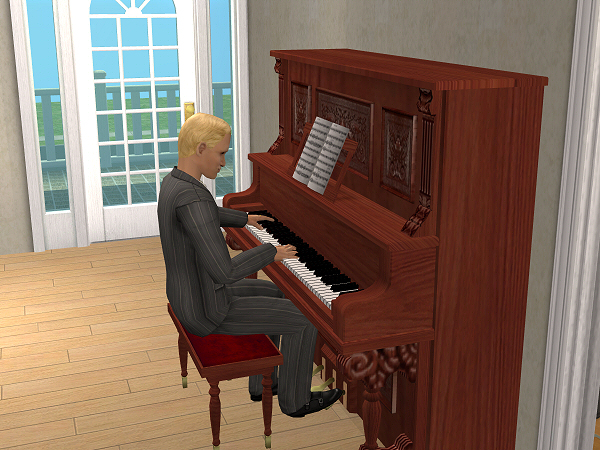 Thanks to some old soup recipe from Stella's grandmother Deacon is feeling a 100% better. He hasn't played the piano for ages but wants to refresh his memories in case Liv wants to learn to play as well.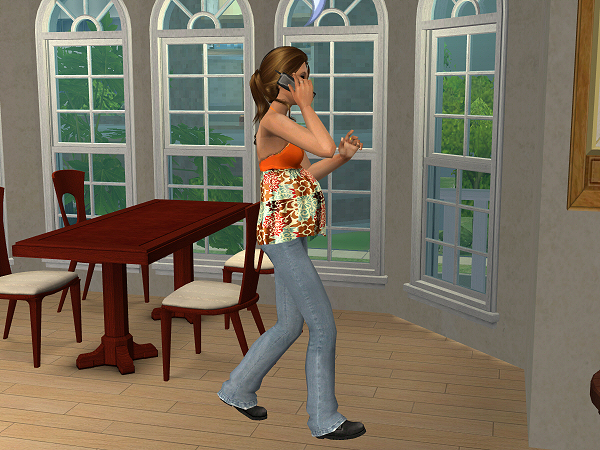 Stella's career is on hold during the pregnancy but she keeps in touch with her manager. She'll be starring as the leading lady in a musical on Broadway in the fall and she wants to hear about the other cast members.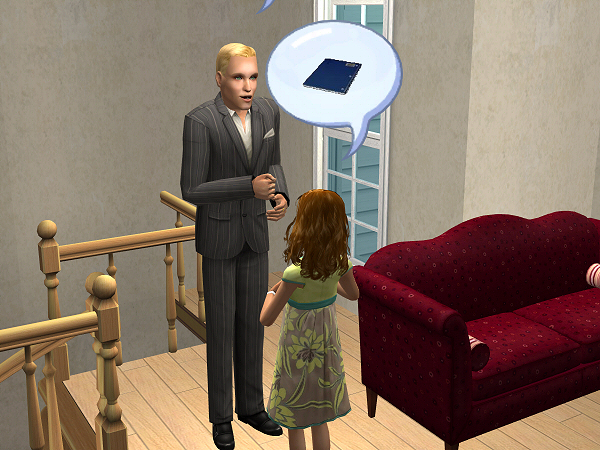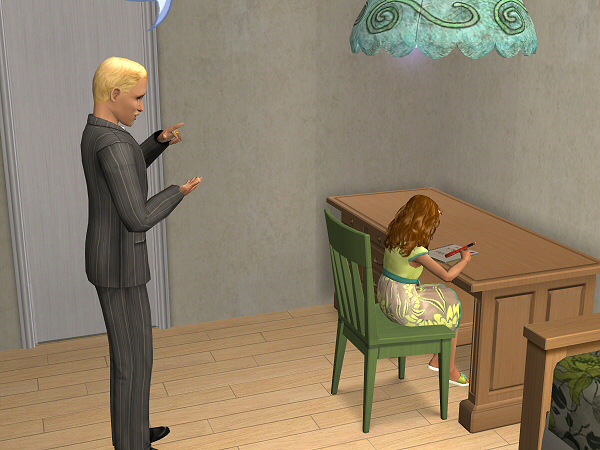 Liv asks Deacon for help with her first homework because she knows he's much better in maths than mom. 1st grade homework shouldn't be too hard for a President of a multi-national company.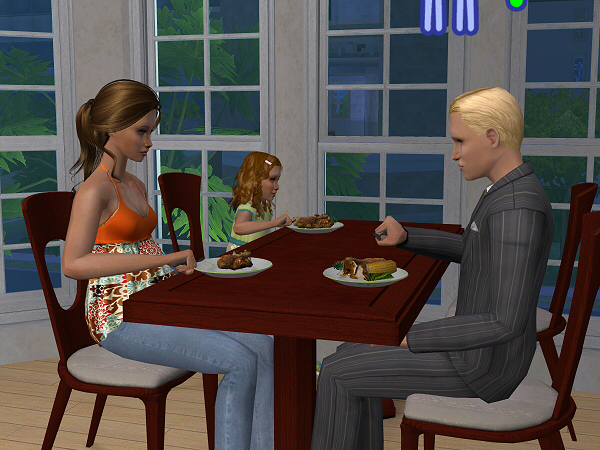 The Harris-Burrows family sits down for a family meal for the first time. Stella says she wants to make this a habit even with their busy schedules.
Notes:
Title from "Ocean of mercy" by Von Hertzen Brothers

I had started to hate the apartment building where Stella and Deacon lived and when Stella got pregnant with their 2nd child I knew it was time for them to move. I downloaded this lot from Simcastic Designs and made some changes before turning it into an apartment lot. I like it a lot, there are only 2 bedrooms though.

I currently don't have the real sickness mod installed but I freaked out anyway when Deacon got sick because I remembered when almost everyone in Whitfield household was sick. I remembered reading somewhere that Grandma's Comfort Soup heals sickness. I assume that the pop-up "I can feel my sickness melting away" means that Deacon is healthy again?! That's the only pop-up I got about his sickness after he ate one bowl of the soup.