Narrated by
Alexandra Hayes
.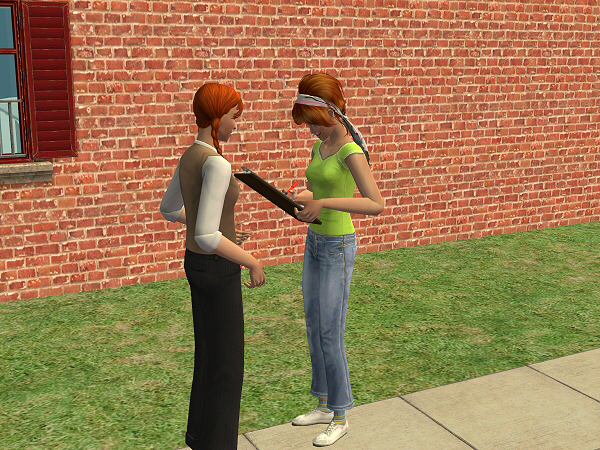 I know
mom
wanted me to move back home after I graduated from college but there really isn't room for me and I love living on my own. I rented two bedroom flat in the Aurora Apartments building in Exmoor.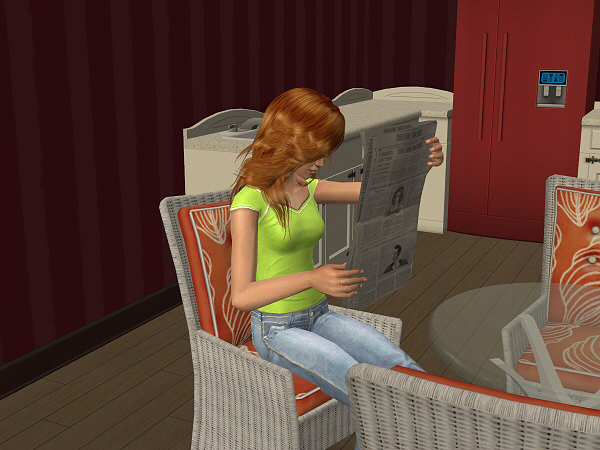 I checked the newspaper and computer immediately to see if there were any job openings in the gaming industry but I found none. Thanks to the beautiful spring weather the tourists have started to come to Wellington so I got a job as a Street Caricaturist. Not exactly my dream job but it'll do for now.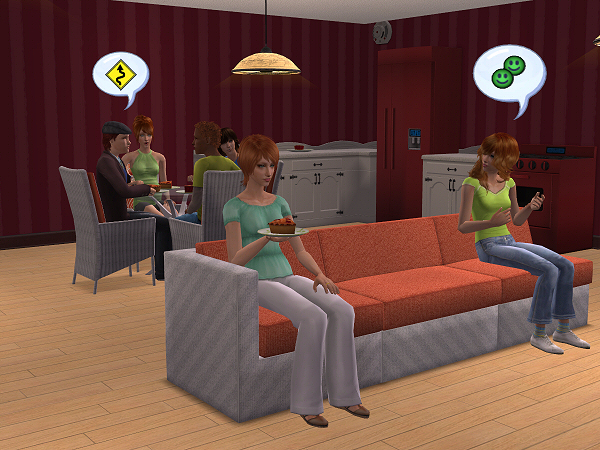 I threw a little housewarming party. I invited my family, aunt
Bobbie
and her husband
Alex
and of course
Carlo
. I think aunt Bobbie was acting a bit strange when she saw Carlo. I didn't even know they've met before.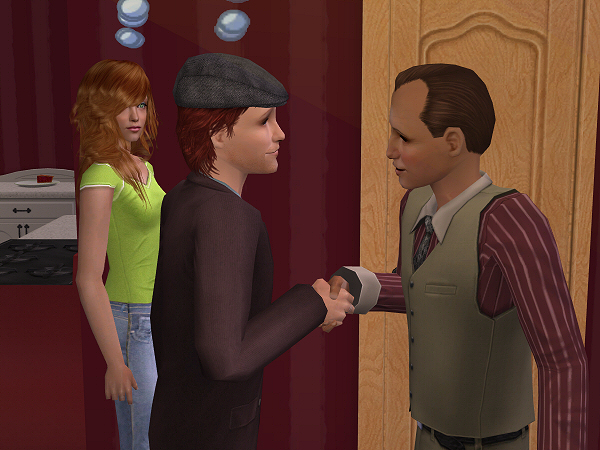 I wanted to break the awkward tension so I dragged Carlo over to meet
Patrick
. At least Patrick didn't seem to resent him. Not that I really care what other people think.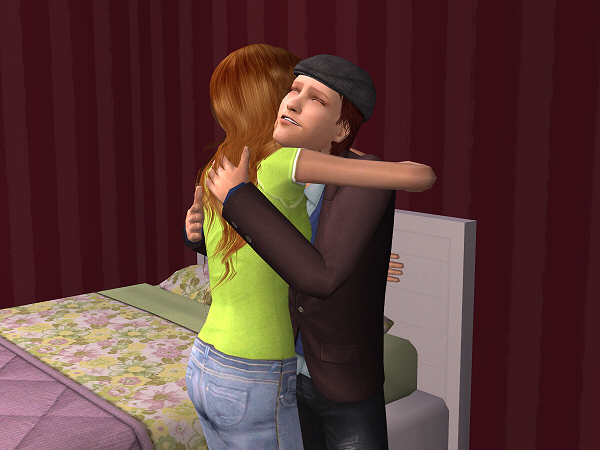 After the party I asked Carlo if he wanted to stay the night. He said he'd stay as long as I wanted him there. And with those words he just sort of moved in with me.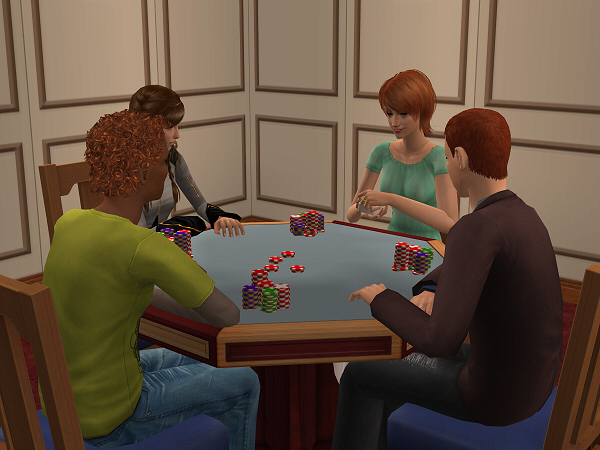 The next day Bobbie and Alex came over again. I guess they want to get out of their house every now and then. I know I would if I had four kids!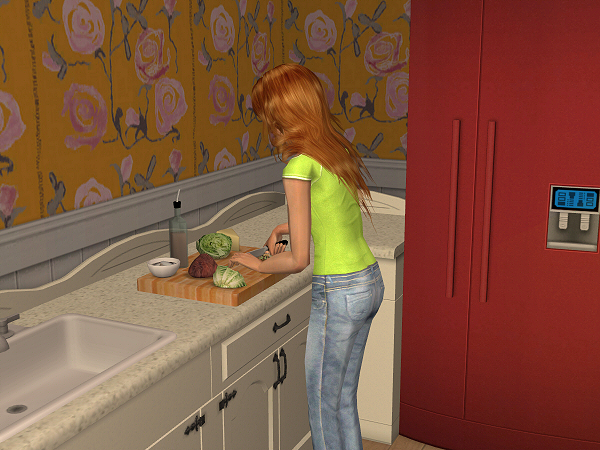 I prepared lunch while Carlo played poker with our guests and neighbor Chris. I love to cook and I love my new kitchen. The appliances are really top of the line which makes cooking even more fun.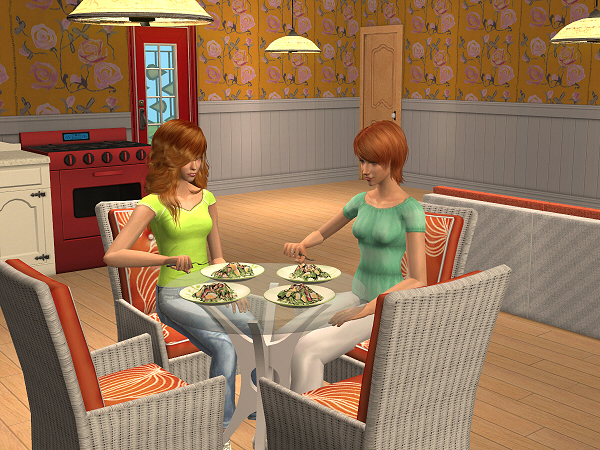 The guys stayed at the poker table so I had the perfect opportunity to ask Bobbie why she acted so strange last night. She said she was just surprised to see him because they had known each other when they were younger. They hadn't seen each other for years though.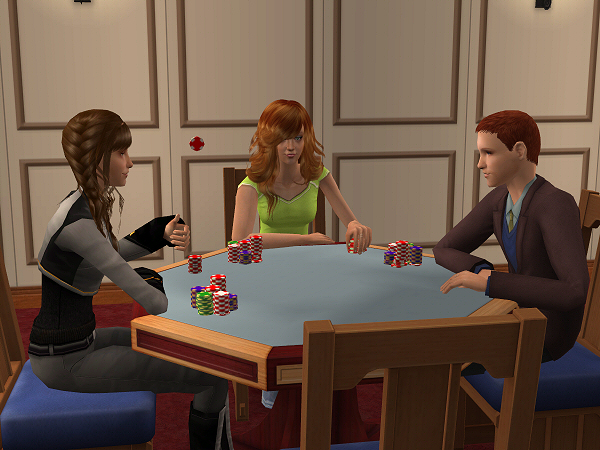 After Bobbie and Alex had gone home I joined Carlo and Chris. The game didn't go very well for me as I kept thinking if there was something that Bobbie didn't tell me. Carlo hadn't mentioned anything about Bobbie though so maybe I was just imagining things.
Notes:
Title from "Red dust" by Zero 7

Yup, there's definitely something Bobbie didn't tell. But it literally happened about 20 years ago.

I was trying to make a bohemian apartment building but the neighbors turned out to be techs. Whatever. The layout of the apartments is somewhat inspired by the apartments in

Friends,

I've been watching it lately on dvd.