Narrated by
Ben Cooper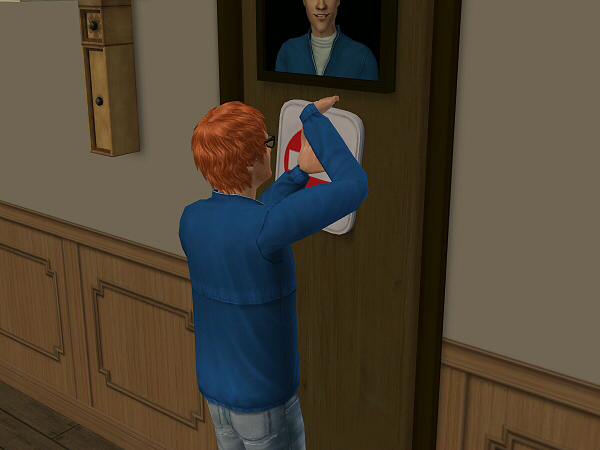 The first thing I did when I arrived at my dorm was to claim a room and lock the door. I don't want any weirdos harassing me when I study.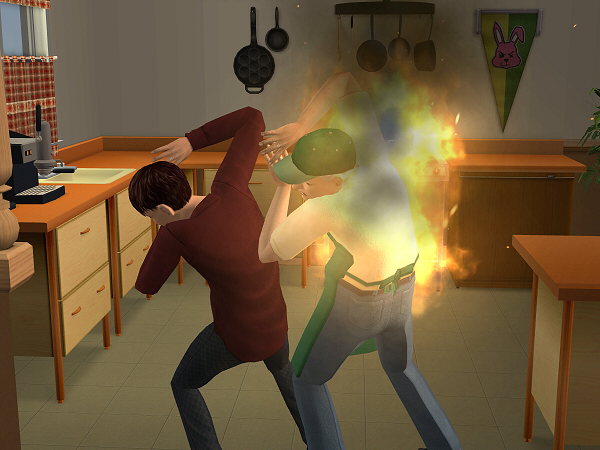 Speaking of weirdos, I came back from class and found out there was a fire in the kitchen. I'm pretty sure it didn't help that Emmet and the chef performed their choreographed panic routine. I called the Fire Station and they arrived quickly. I then suggested that
maybe
it would be a good idea to get a sprinkler.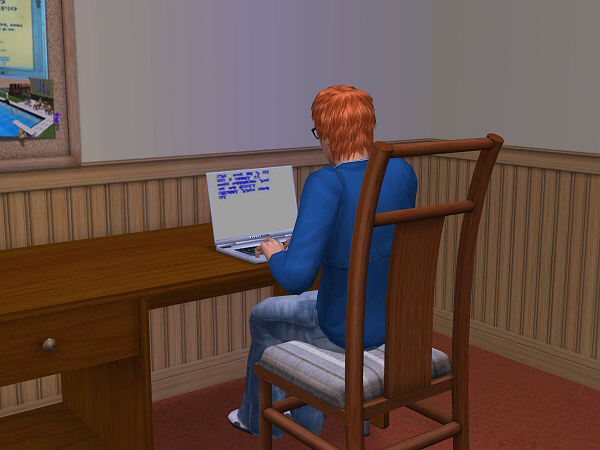 Some students complain about the amount of work we get but I don't mind at all. I love doing assignments and writing term papers. And I want to make my parents proud since I know how much they've sacrificed to make it possible for me to get a degree.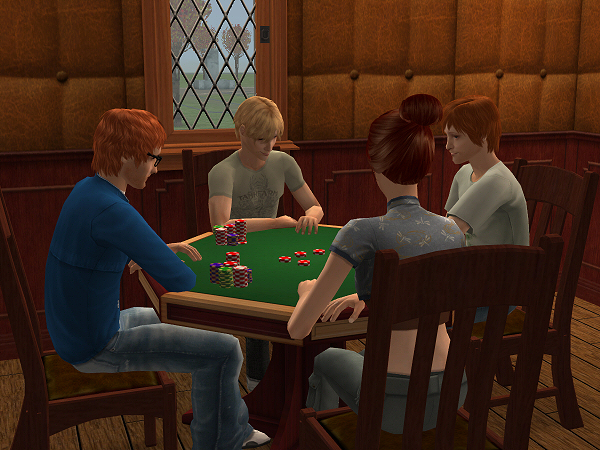 I invited
Sam
to join me at the Old Tyme Pub. It was nice to see him after a while. He told me he's in the military now. I never thought of him as an army man but he seemed happy with his career choice.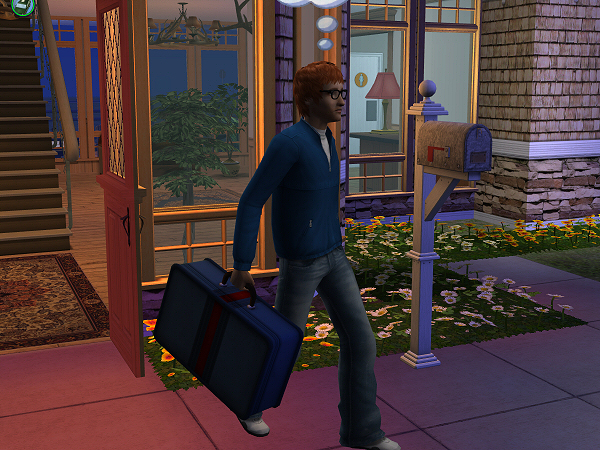 On my junior year I decided that I needed a break. I take my studies seriously but sometimes you need to unwind. I invited
Denise
on a vacation in Heavens Peak, a nice little town in the mountains. I figured we could stay in a tent at the campgrounds so we'd only have to pay for the flight and food.
We arrived at the Axe Wood Campgrounds in the evening. After reserving a tent and dropping our stuff there we decided to head out to the town.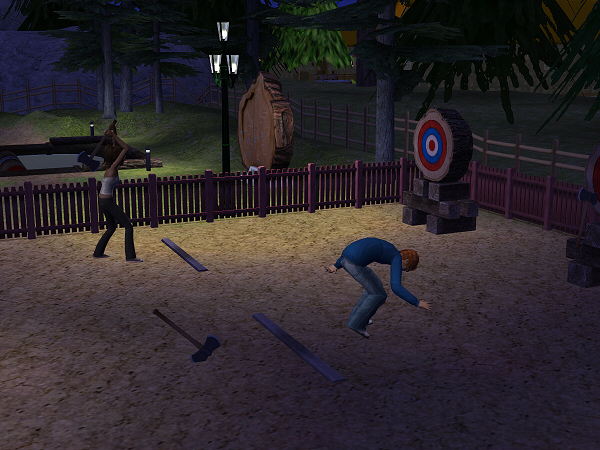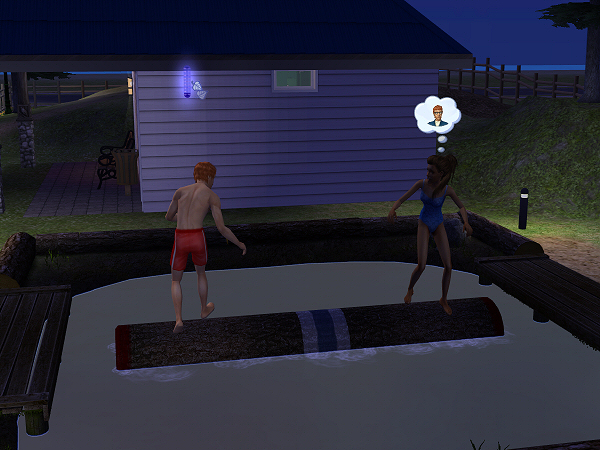 We've never tried axe throwing before and I was quite embarassed to see that Denise was a lot better than me. But I got the bull's-eye first! I also suggested that we'd try the log rolling. It was mainly just an excuse to see Denise in her bathing suit!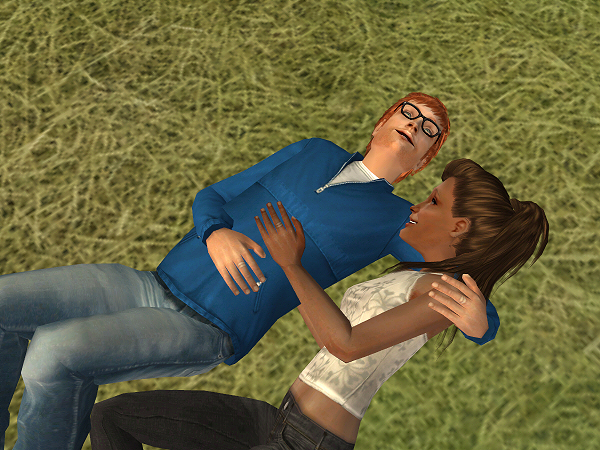 Mostly we just enjoyed spending time together. We don't get to see each other so often now that I'm at Brixton so it was great to have a few days for ourselves.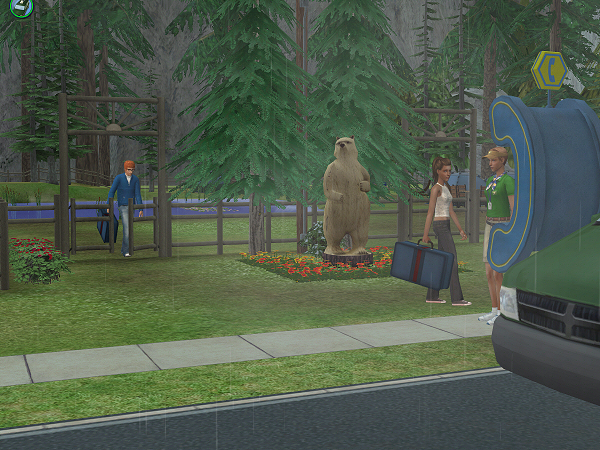 The weather was really great the whole time we were in Heavens Peak. It started raining the moment our shuttle came to take us to the airport. Good timing!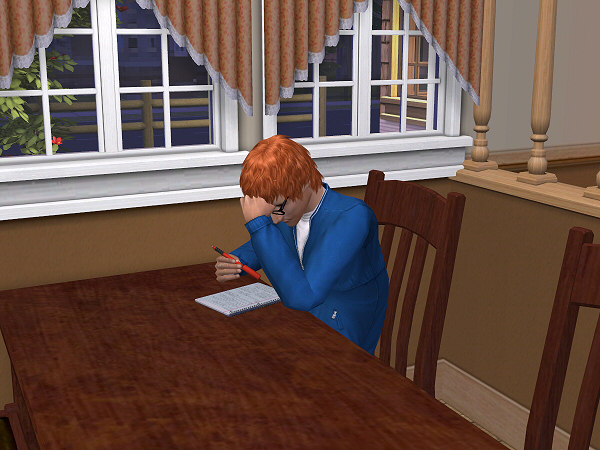 After the vacation I concentrated on my studies again. I've been doing really well, maintaining a 4.0 GPA with quite a little effort. Or maybe it just feels like little effort because I enjoy Mathematics so much.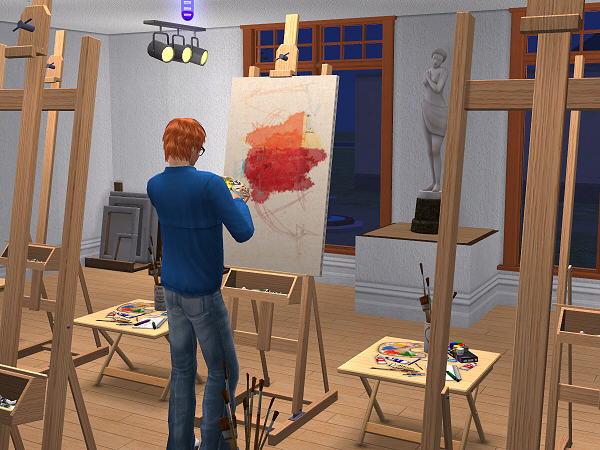 My professor suggested that I should get a few art lessons since I want to become a City Planner. Creative skills are just as important as logical thinking. So I headed off to the Faculty of Arts and signed up for a painting course. Luckily there were no art students in the room because I suck at painting!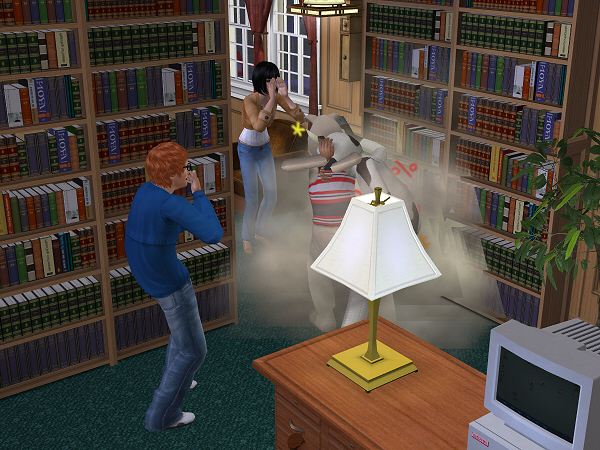 The team mascots really drive me crazy. They're always at the dorm pulling their stupid pranks and then poking and shoving people because nobody finds them funny. One night a cow mascot and a llama mascot started a fight in the dorm library room.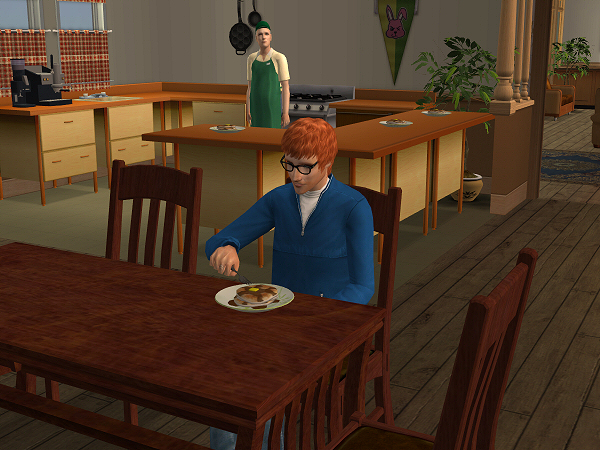 The rest of my time at Brixton Academy went smoothly. I graduated with honors and now I'm heading back to Wellington.
Notes:
Title from "These words" by Natasha Bedingfield

Ben was a total study maniac! All he ever wanted to do was write termpapers, do assignments and go to class.

I've moved him to Wellington, you can see him as an adult in his profile. I've moved the next batch of students (Denise, Grace, Nyah and Paige) to uni.

That's it for round 6. I'll go back to work on Monday so I won't have much time to play but I'll try to update as often as possible.