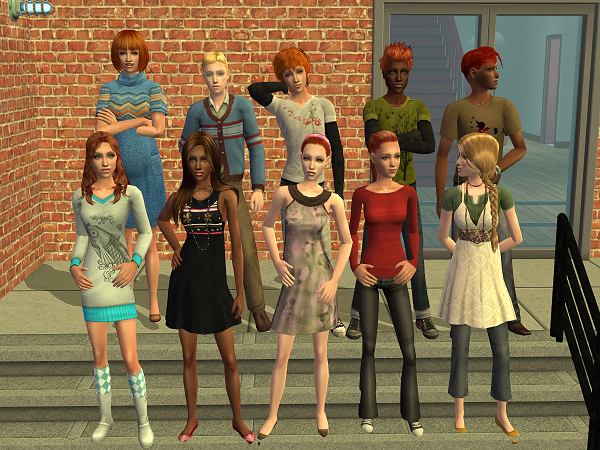 Back row (l-r): teacher
Nyah Fielding
(26), Jay Winters,
Danny Cooper
(16),
Charlie Greene
(18) and Nico Morris.
Front row (l-r):
Janie Greene
(18),
Liv Harris
(14), Calista Morgan,
Dixie Greene
(18) and Veronica Andrews.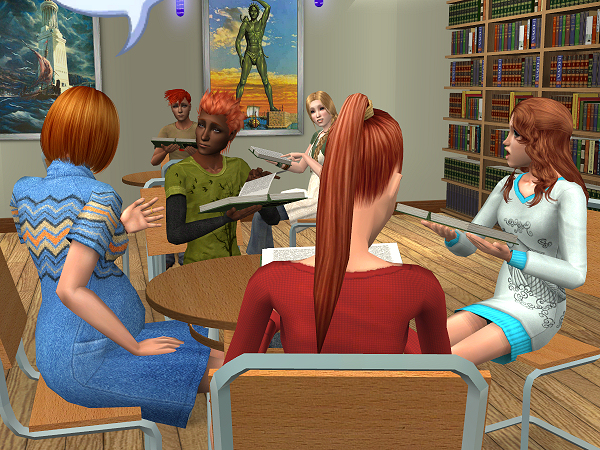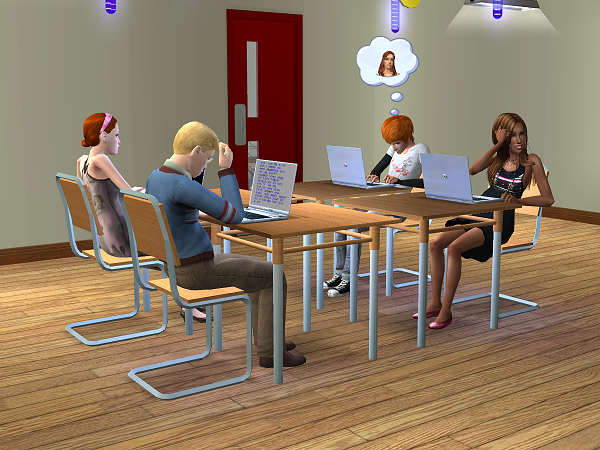 Nyah start her first school year as the principal of Wellington High feeling nervous and very pregnant. The library only has 4 computers so some students have to do the old-fashioned thing and read actual books. Nyah is hoping that she'll be able to get donations and buy more computers.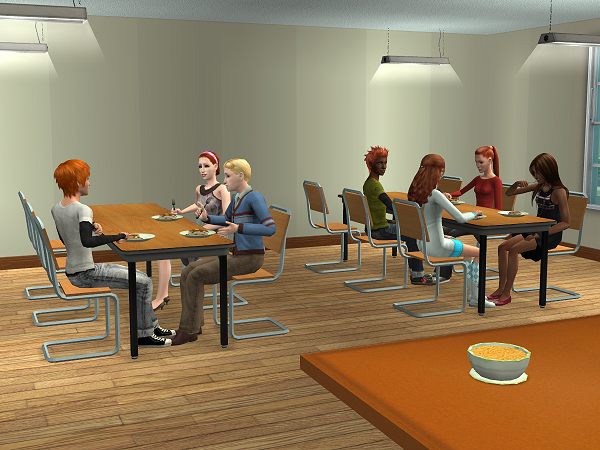 The cafeteria is pretty crowded during lunch time but there are still a few seats available.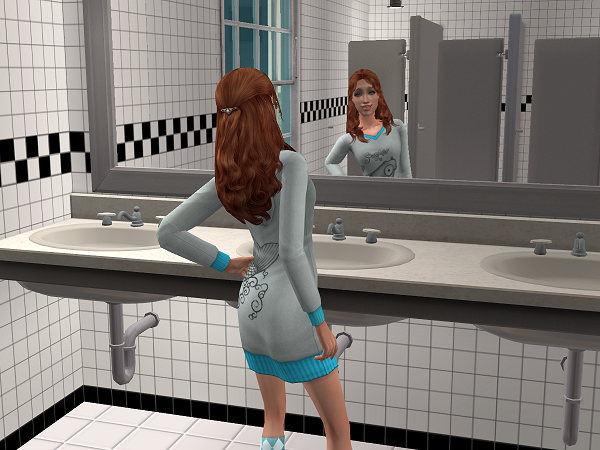 Janie's confidence and good looks make her the most popular girl in school. Girls want to be like her and boys want to be
with
her.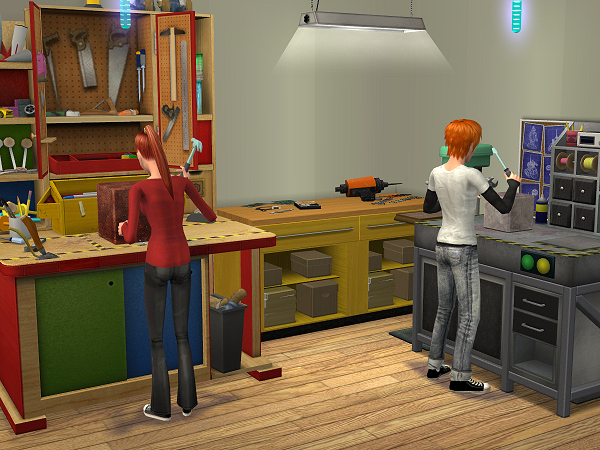 All the students love the arts and crafts class. Dixie is trying her hand on the toy bench while Danny is learning to make robots.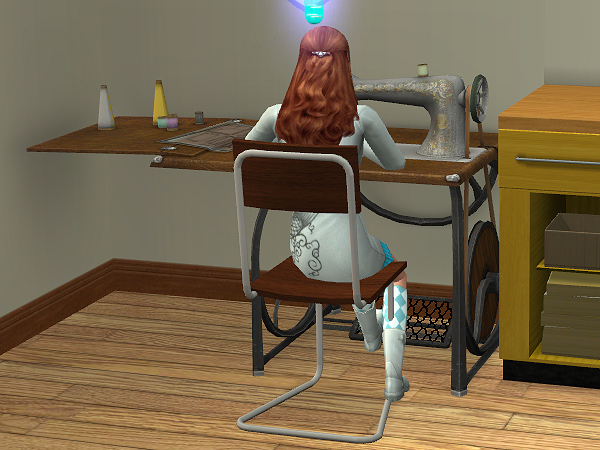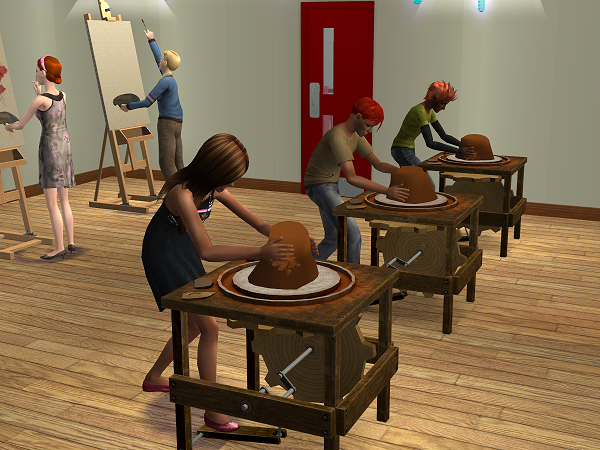 Other students are learning more artistic skills. Liv, Nico and Charlie work on some pottery while the rest of the kids paint on the easels.
So far everything seems to be going well in Nyah's school. Now she'll have to concentrate on delivering a healthy baby.
Notes:
Title from "Silver bride" by Amorphis

The school was going well until I tried to get some of the crafted items from Nyah's inventory and my game crashed. I'm hoping this was a one-time thing. I'd hate to find out that the school lot is buggy after all my hard work.

I did the class portrait this time but I don't think I'll do it in the future. It's a pain to get so many sims act together for a few seconds. As you can see some of them refuse to look at the "camera".