always
on the phone with one of her friends. I don't know what they talk about but she does giggle a lot. Mom and dad bought us both our own cell phones because they said that having a teenaged girl in the house means that the phone line will be busy all the time.
"You know, she's just gonna get crazy ideas in her head" I warned him.
"She's just messing with you, dude" he said. "She's always trying to wind you up." I wish she would just stop.
"Why did you have to act like that yesterday, you just made a fool of yourself. You looked like you could kiss him any minute" I said.
"So what if I wanna kiss him. Are you in love with him or something" she said with a huge grin on her face.
"You're too young to go there" she said. "Maybe in a couple of years your father and I can consider letting you go there."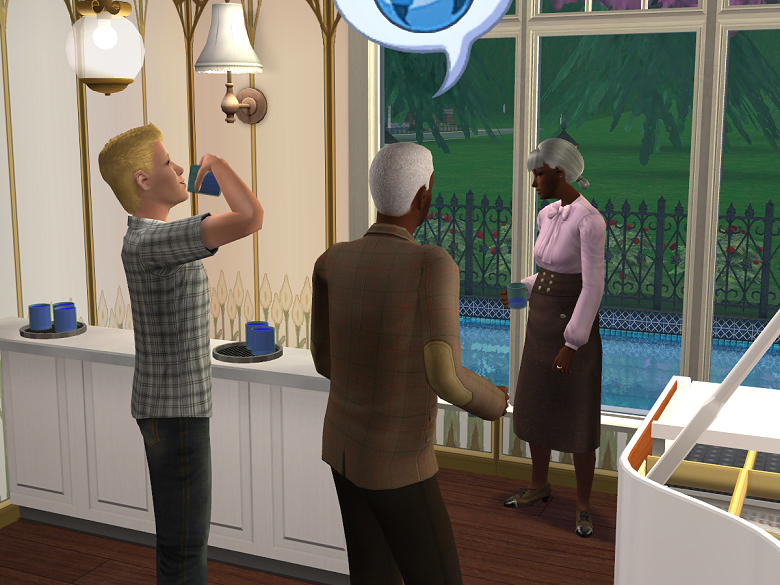 What's even more boring is that dad brings home some politician dude everyday after work. Then he and mom have drinks with the guest and Dawn and I have to play the piano and make sophisticated conversations like trained monkeys. I think they're deliberately trying to ruin our lives!
Notes:
Title reference: Scared to death by HIM
I had so much fun writing this update from Zach's point of view. I had something else in mind at first but the story kind of wrote itself.

Dawn and Stephen have 3 bolts but she's too young to date so they'll have to wait a couple of years. They had their first kiss autonomously but it didn't really fit into the story. I'm sure it would've really disgusted Zach LOL.