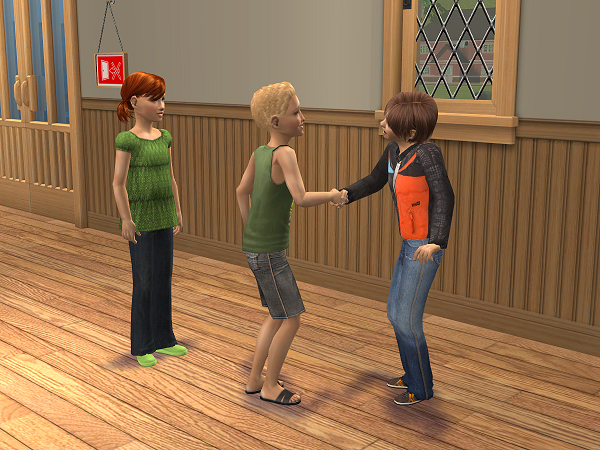 The new students are getting to know each other.
Lilly
,
Josh
and
Finn
are all starting school this spring.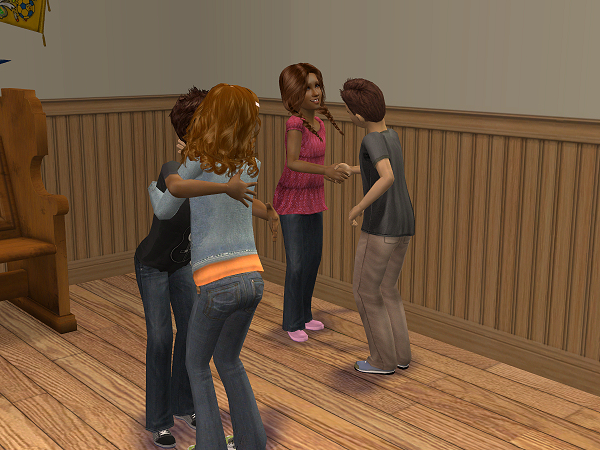 The returning students are glad to see each other after the Christmas holidays.
Liv
and
Zach
hug each other while
Dawn
and
Stephen
choose a more formal greeting.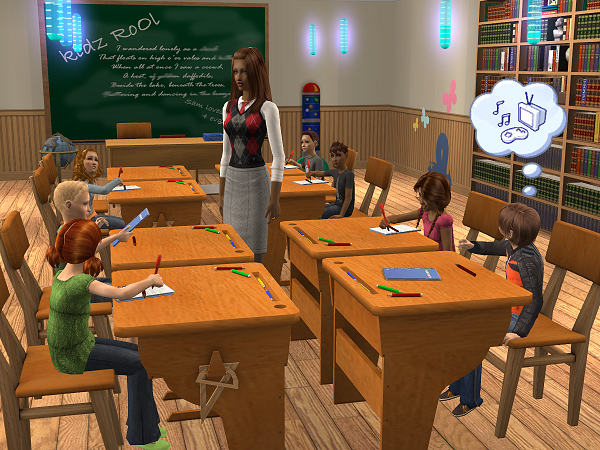 Rianna
has her hands full with the new students as they don't seem so keen to do their gradework. The bigger kids now that the sooner they finish their work, the sooner they get on recess.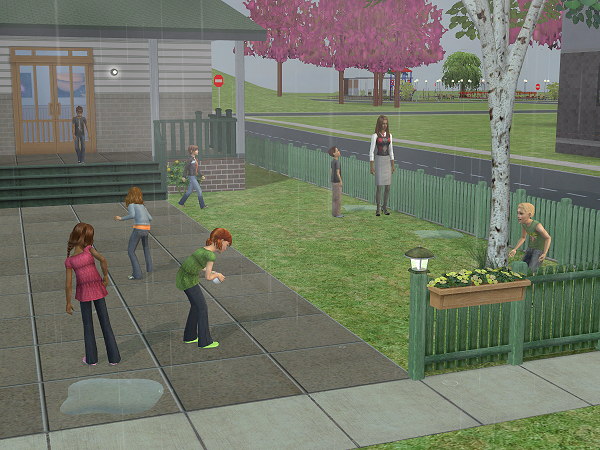 It's raining cats and dogs but the kids don't mind. Rianna joins them outside to make sure that there won't be any problems.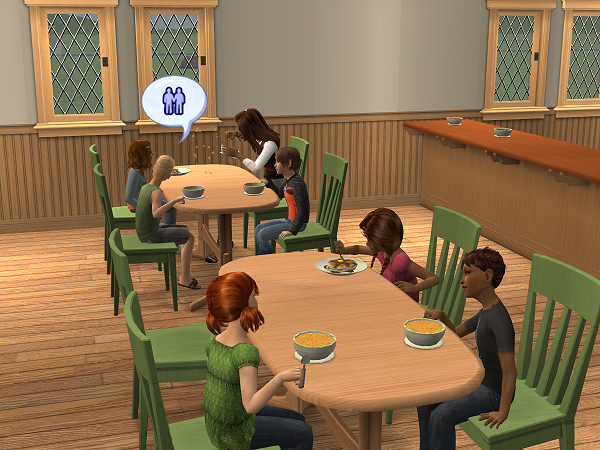 The kids enjoy lunch before their art class.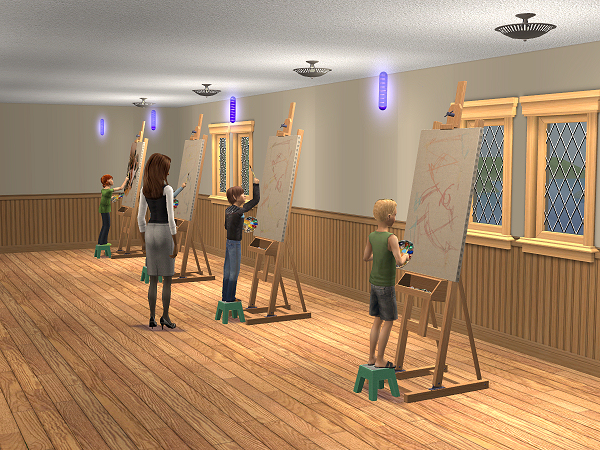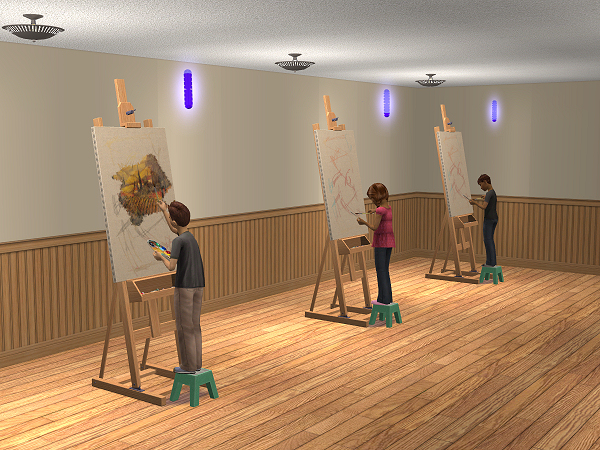 Thanks to donations, Rianna has finally been able to buy easels so she can teach art for the kids.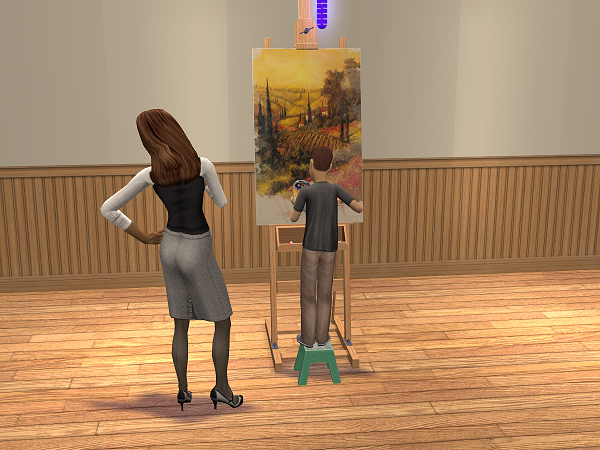 Stephen turns out to be quite talented for his age, Rianna is pretty sure she didn't paint like this when she was 9 years old!
Notes:
Title from "Laughing with" by Regina Spektor

It looks funny when little kids paint these amazing landscapes. I have to make a new default paintings set with simplier paintings so it looks more realistic.

The donations so far are in fact the business perks.

The kids seem to enjoy school since they get customer loyalty starts and the school is already in rank 3.