Narrated by Denise Whitfield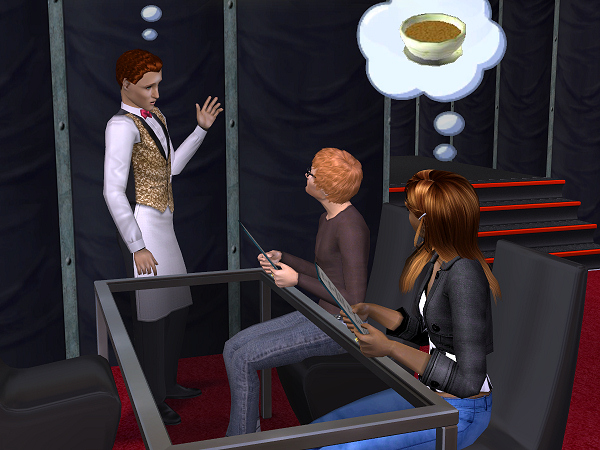 Ben and I have been working hard for promotions. I have been working as an intern in
dad
's administration ever since graduation and he just made me his campaign manager. Ben left the construction company and has just become an architect. We decided to celebrate by having dinner at Twilight Zone. Not the most romantic place but it's right across the street from our apartment.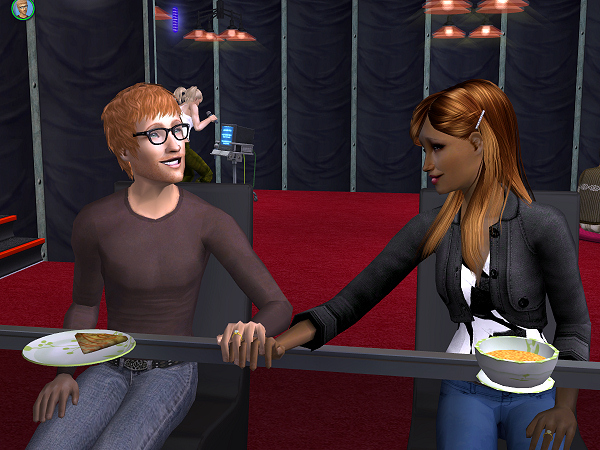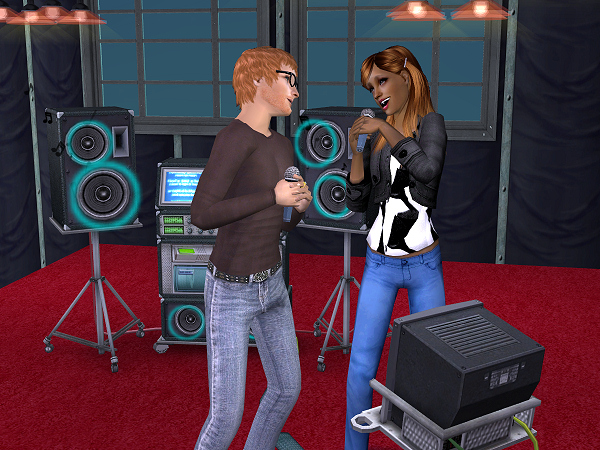 After the dinner we sang a bit of karaoke but we both had to go to work in the morning so we cut our evening short.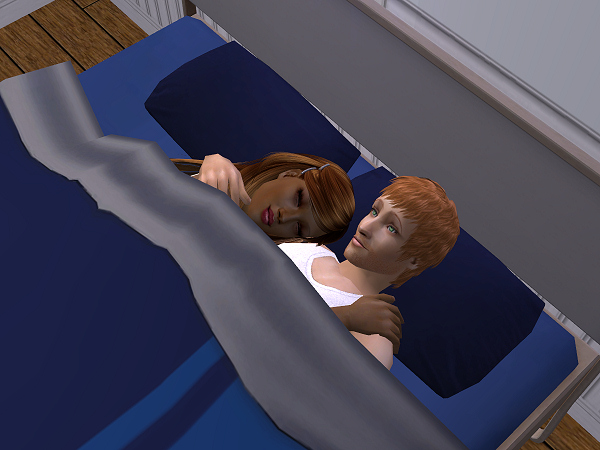 Ben usually wakes up before me but he keeps lying in the bed so that he doesn't wake me up.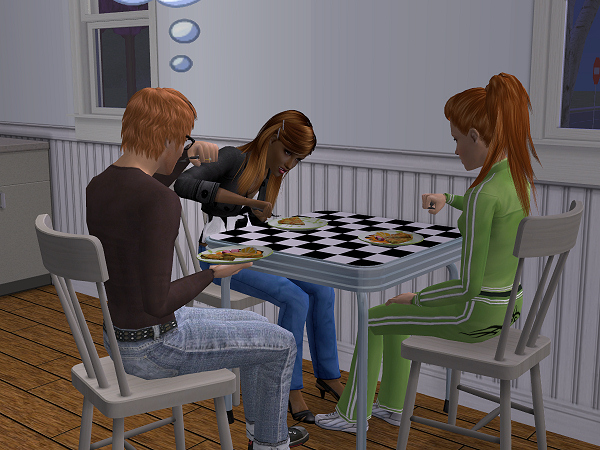 My cousin
Erin
came for a visit. She was asking whether Ben could get her a job in the architect office. He said that she would probably have to start from the bottom and work at a construction site. I think that put her off and I can't really blame her. It doesn't sound like a suitable job for a young girl.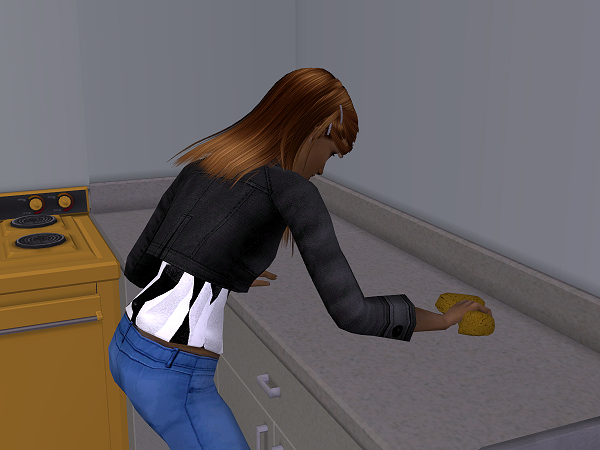 I'm not very domestic but I try to do my share of the chores. Our apartment is so tiny that there's not much to clean anyway.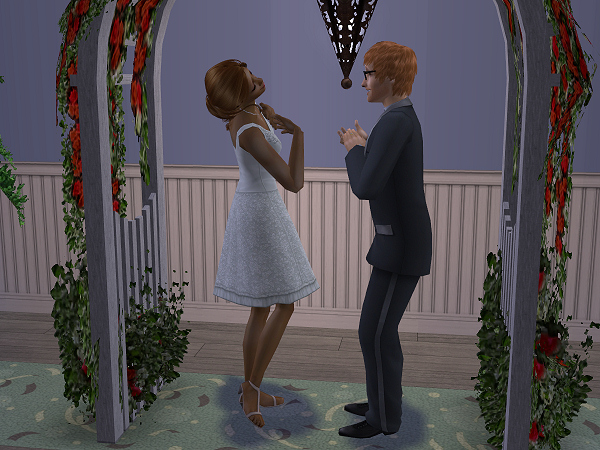 We got married at City Hall! It was kind of an impromptu wedding, we just decided that we wanted to tie the knot. Neither of us wanted a huge party so City Hall seemed like the best choice for a venue.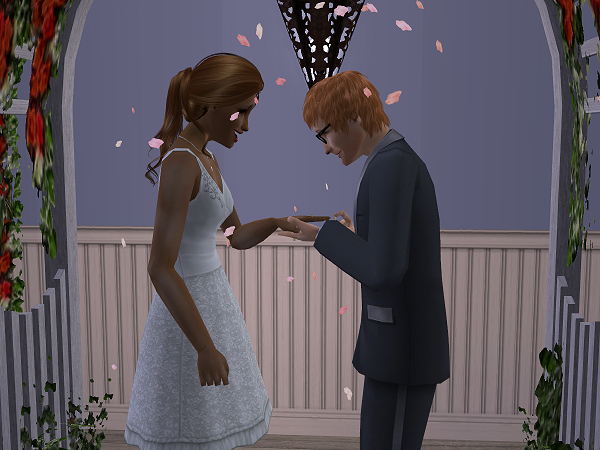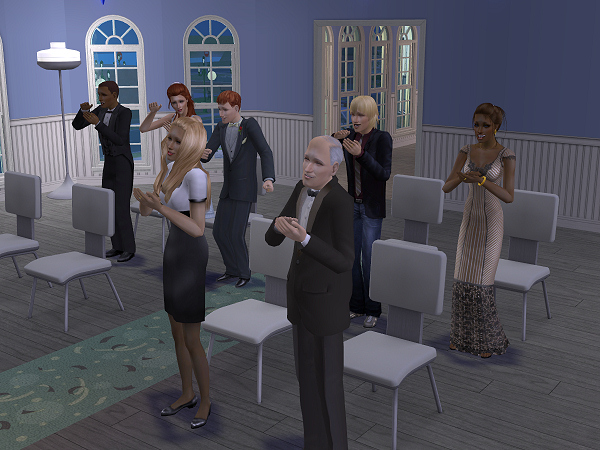 We only invited our parents. We'll throw a party for our families and friends if we ever afford to move into a bigger apartment. Some other people attended the ceremony as well since they happened to be there. I didn't mind as long as they behaved.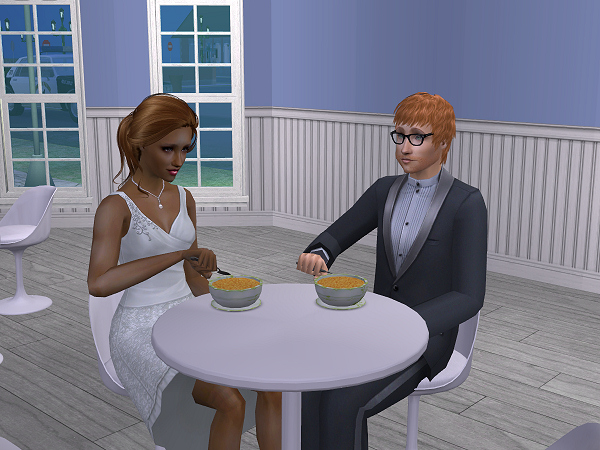 After the short and sweet ceremony we had mac&cheese in the downstairs café. Not much of a wedding dinner! I think
mom
was really disappointed as she has always dreamed of a fairytale wedding for one of her daughters.
Rianna
got married at home and I tied the knot at City Hall so now she's putting all her hopes on
Dawn
. Poor kid.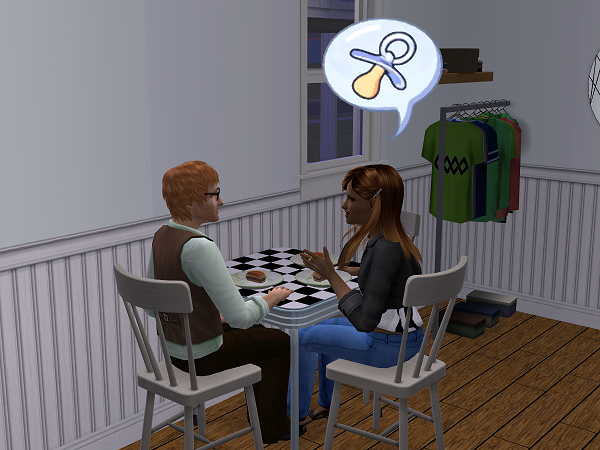 We had talked about waiting a few years before we start a family but we started talking one evening that maybe we shouldn't. I wanna have kids while I'm still young and Ben said he's ready whenever I am. I stopped taking birth control so now we'll just have to wait and see.
Notes:
Title from "Speed of sound" by Coldplay

I have Pescado's harder jobs hack but it still seems ridiculously easy for Denise and Ben to get promotions.

As you might have guessed from the last pic Denise is already pregnant. They definitely have to move, this apartment has barely enough space for a couple not to mention a baby.

I'm really enjoying this new calendar system. I've played each household for about 3 days so round 8 is going really nicely. I already have updates lined up for almost this whole week as I'm going with one daily update at the moment.