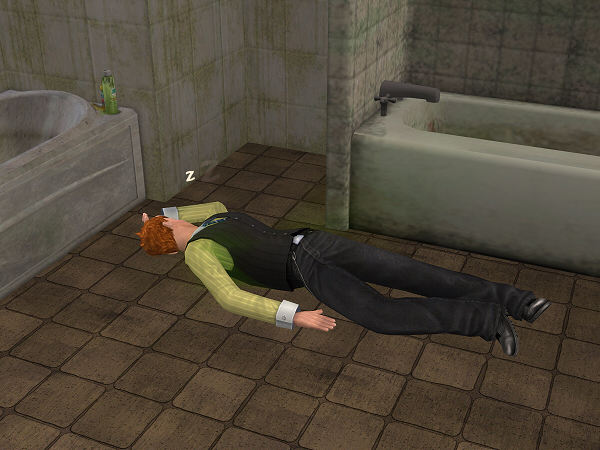 Poor
Chase
! It's not easy being a new dad and working long hours for the military. He's too tired to eat or take a shower or even drag himself to bed.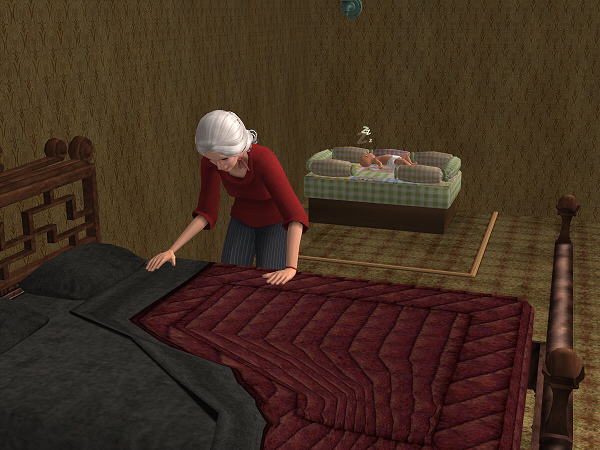 Thank heavens for the nanny. She's doing an excellent job taking care of
Paige
and also helps around the house a lot.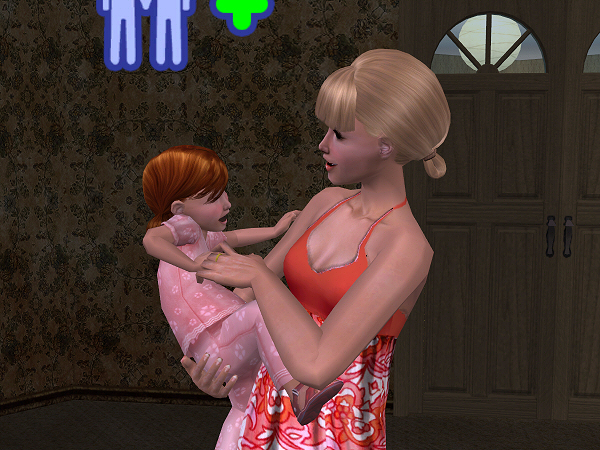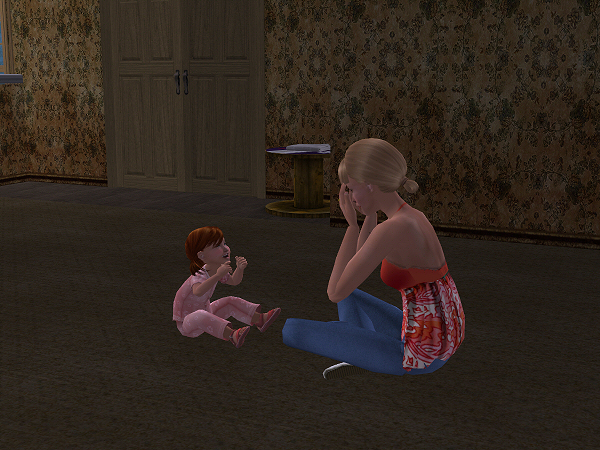 Amabelle
rushes home from work to spend time with Paige. Children grow up so fast, Paige is already starting to talk and walk. Peek-a-boo is their favorite thing to do together.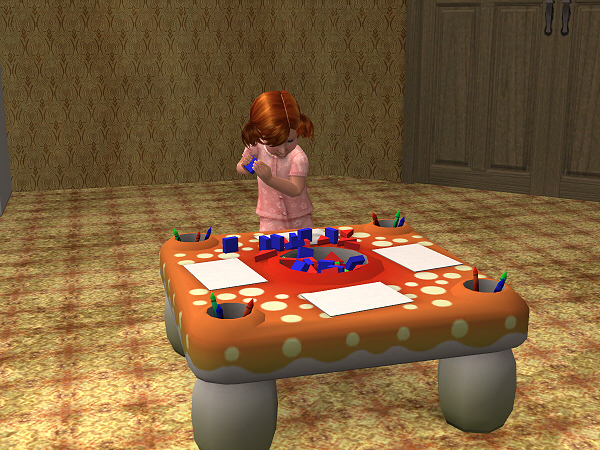 Paige loves to play with blocks. She does this for hours and hours.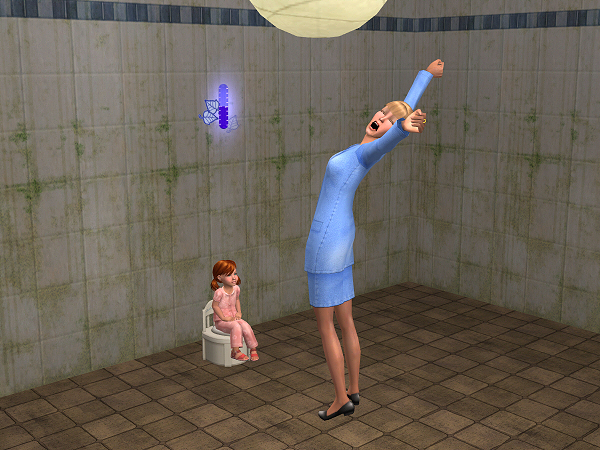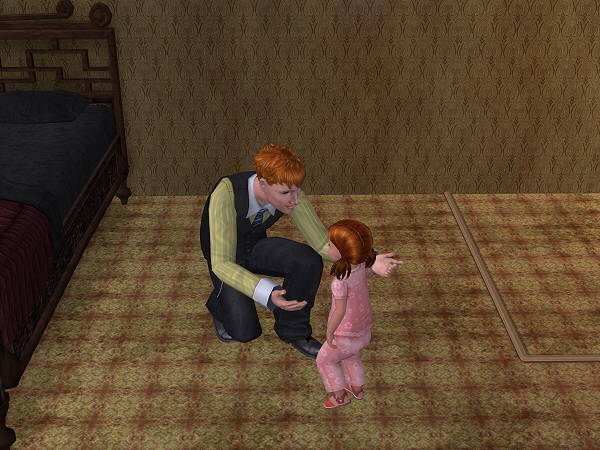 It's not all fun and games when your child is a toddler. Amabelle teaches Paige for potty while Chase gets to handle the more pleasant job of teaching her to walk.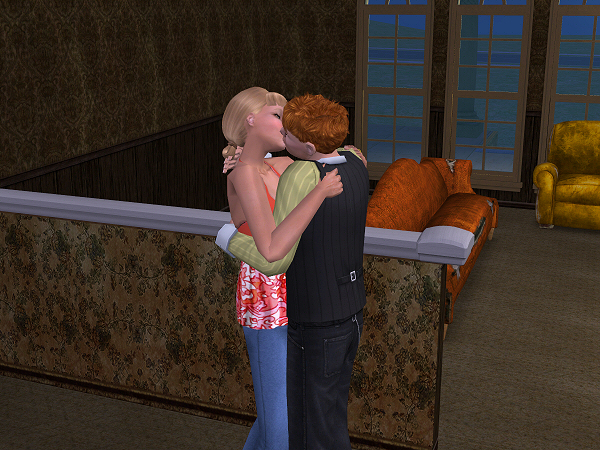 Amabelle and Chase don't get to spend a lot of quality time together but they manage to steal a kiss every now and then. They'd love to have more kids and they have been really actively trying but so far without success.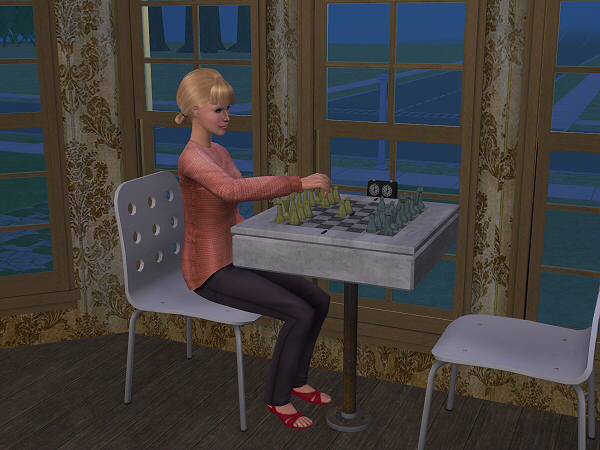 Financially things are going pretty well. Amabelle and Chase have been able to pay back some or their loan and they have even bought something nice for themselves - even if it's just a second-hand chess table it's still better than nothing.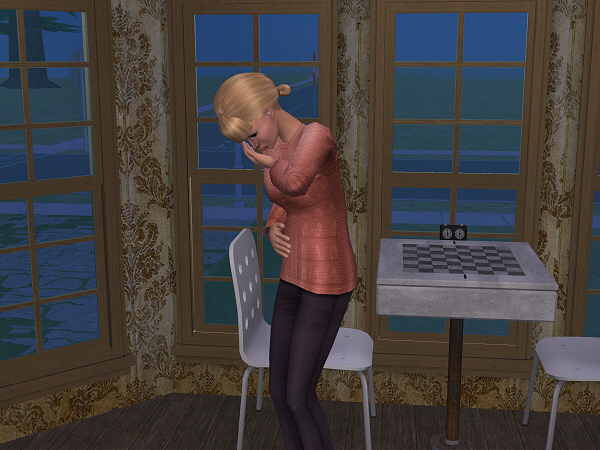 It seems that their hard work has been awarded. Amabelle starts to get morning sickness in the evening.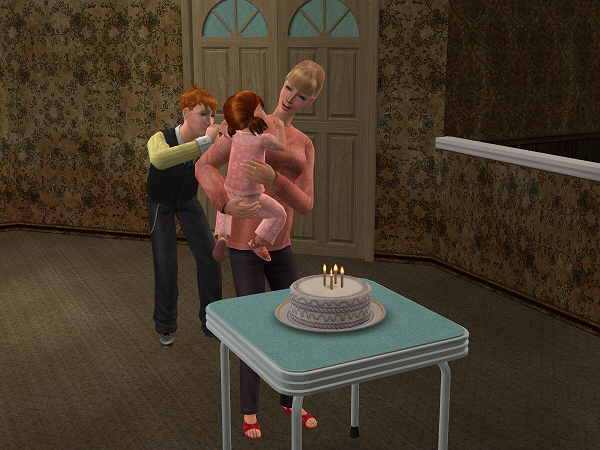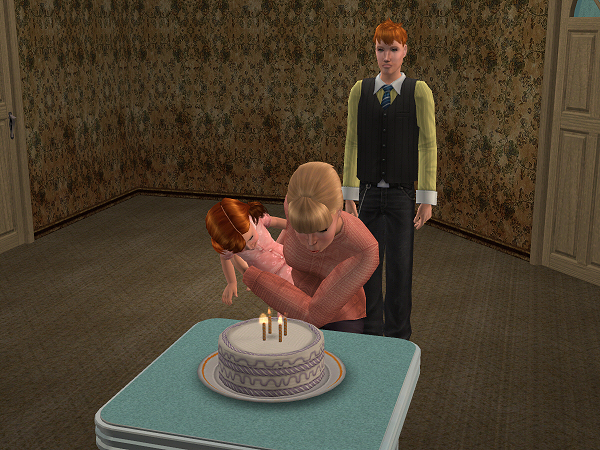 It's time for Paige's 4th birthday. They don't invite anyone because they really can't afford to throw a party. And there's definitely a new baby on the way as Amabelle's pregnancy has started to show.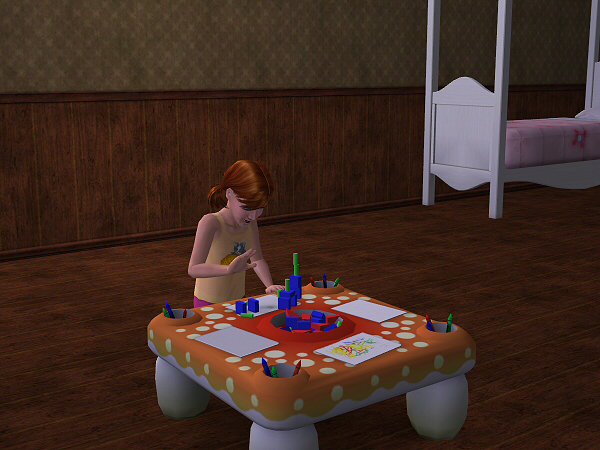 Paige gets her own room in the upstairs. It's as depressing as the rest of the house but at least she has a nice bed. Maybe soon they'll be able to buy new wallpapers and renovate the floors.
Notes:
Title from "A day in the life" by The Beatles

I think Lilly Something (forgot her last name) has to be the best nanny I've ever had in my game. She really takes care of the kids and generally does a good job. She also hasn't tried to cook yet so she hasn't burnt down any kitchens LOL

Chase and Amabelle were REALLY actively trying to conceive. I think they tried 5 times before she finally got pregnant.